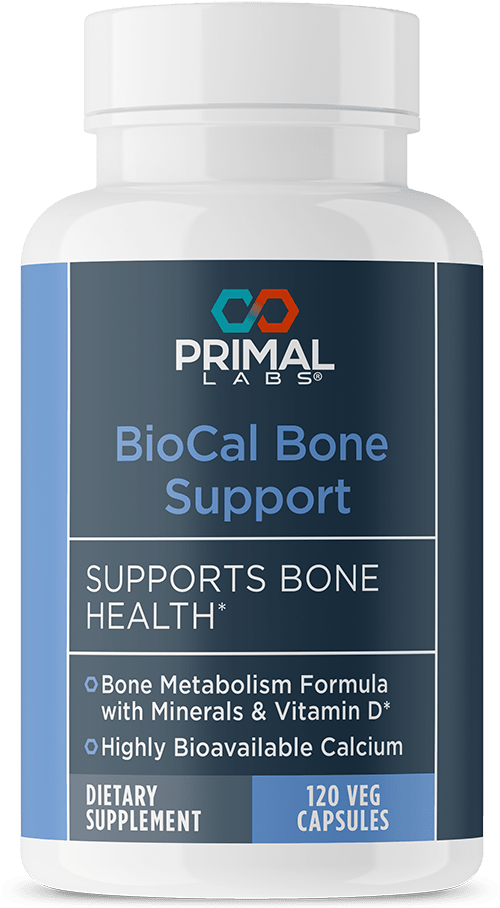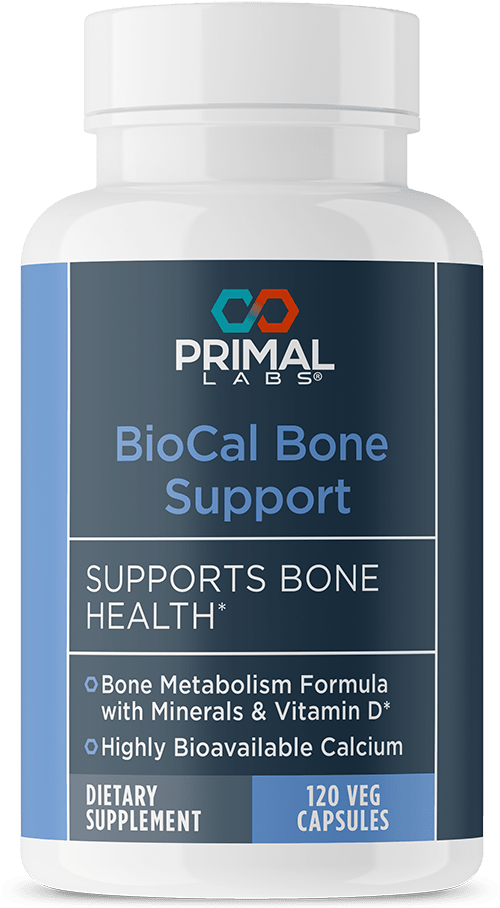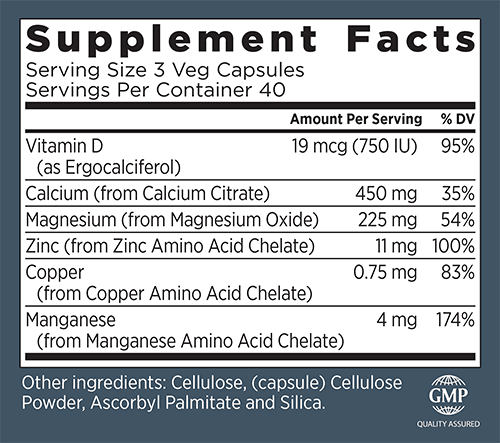 BioCal Bone Support
BioCal Bone Support is a readily digested and absorbed form of Calcium, a mineral that is necessary for the maintenance of bone health.* Vitamin D, Magnesium, Zinc, Copper, and Manganese have been included for their essential roles in bone metabolism.*
Nutrient "duo" essential for strong bones
Calcium and vitamin D are essential for keeping your bones strong and healthy as you age.
Now, you can get a more absorbable form of calcium and vitamin D in a powerful bone-boosting formula BioCal Bone Support.
It includes bone-building calcium citrate, a readily digested and better absorbed calcium compared to other forms of calcium. Getting enough calcium each day is vital because every day we lose calcium through our skin, nails, hair, sweat, urine and bowel movements. Worse, many Americans are calcium deficient, leaving their bone health at risk.
This unique formula also includes vitamin D, which you need to protect your bones and better absorb calcium. Shockingly, vitamin D levels have been found to be inadequate in more than half of women treated for weak bones in the U.S. and Europe according to Clinical Drug Investigation.
Now, enjoy stronger, healthier bones with BioCal Bone Support.