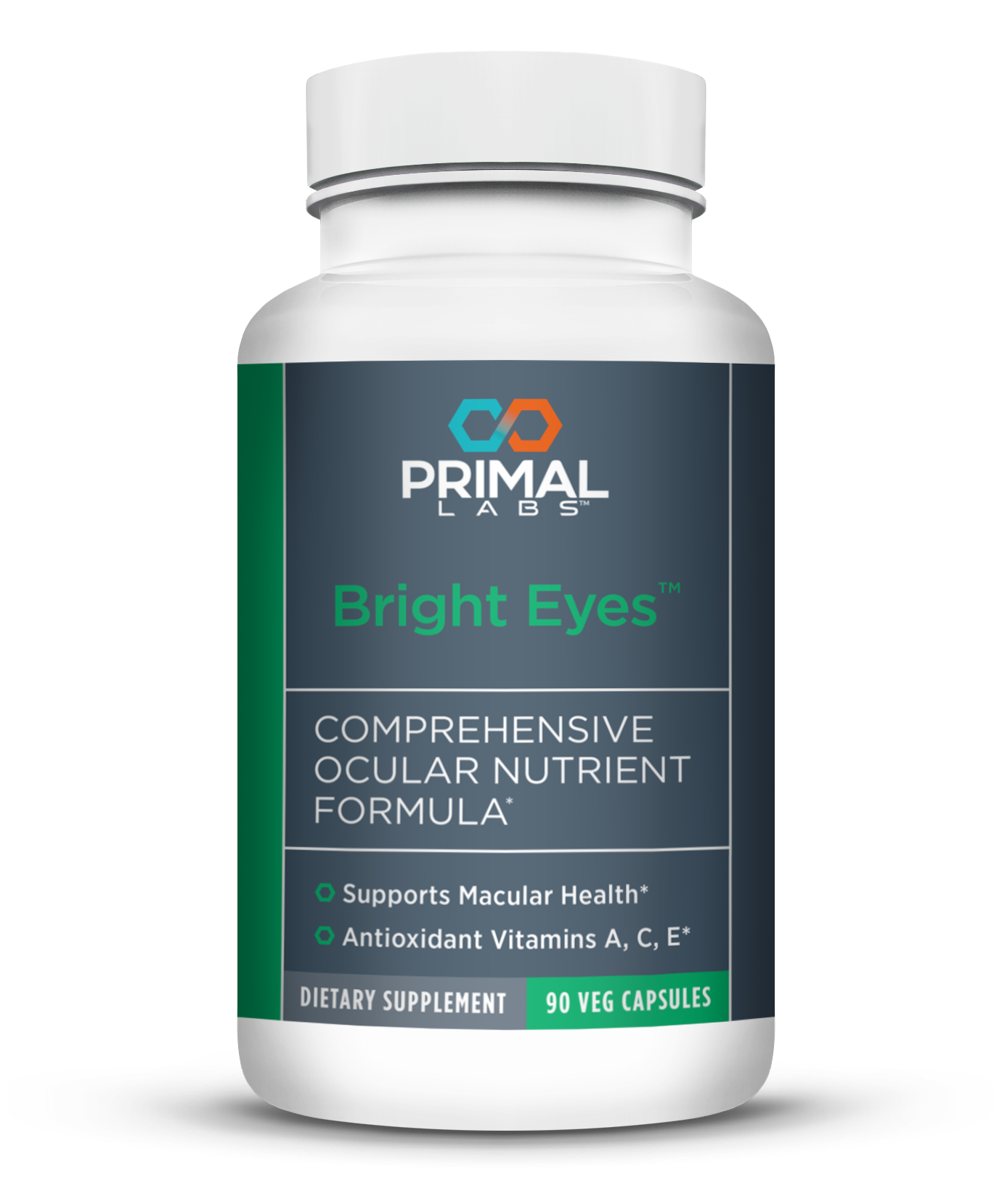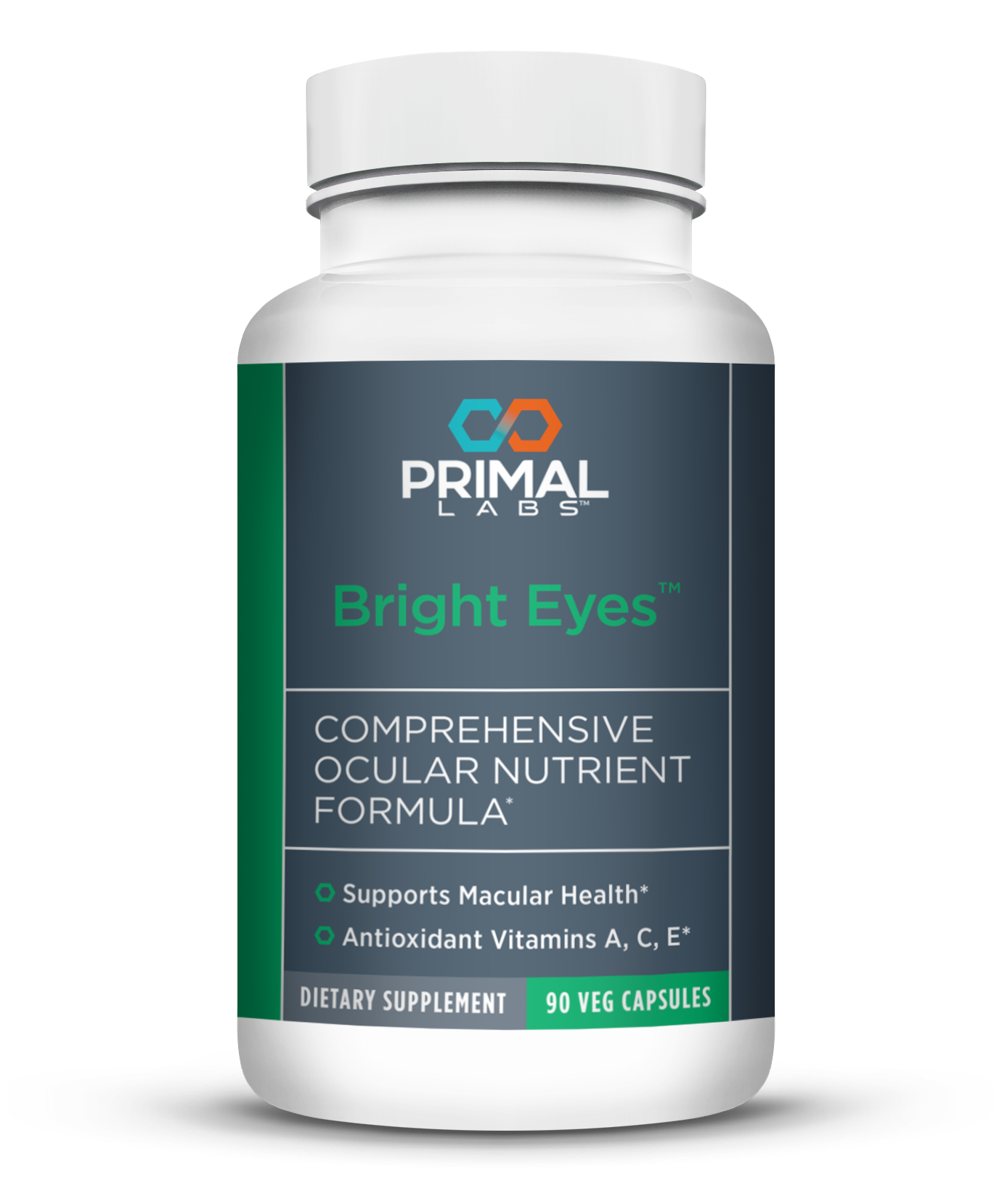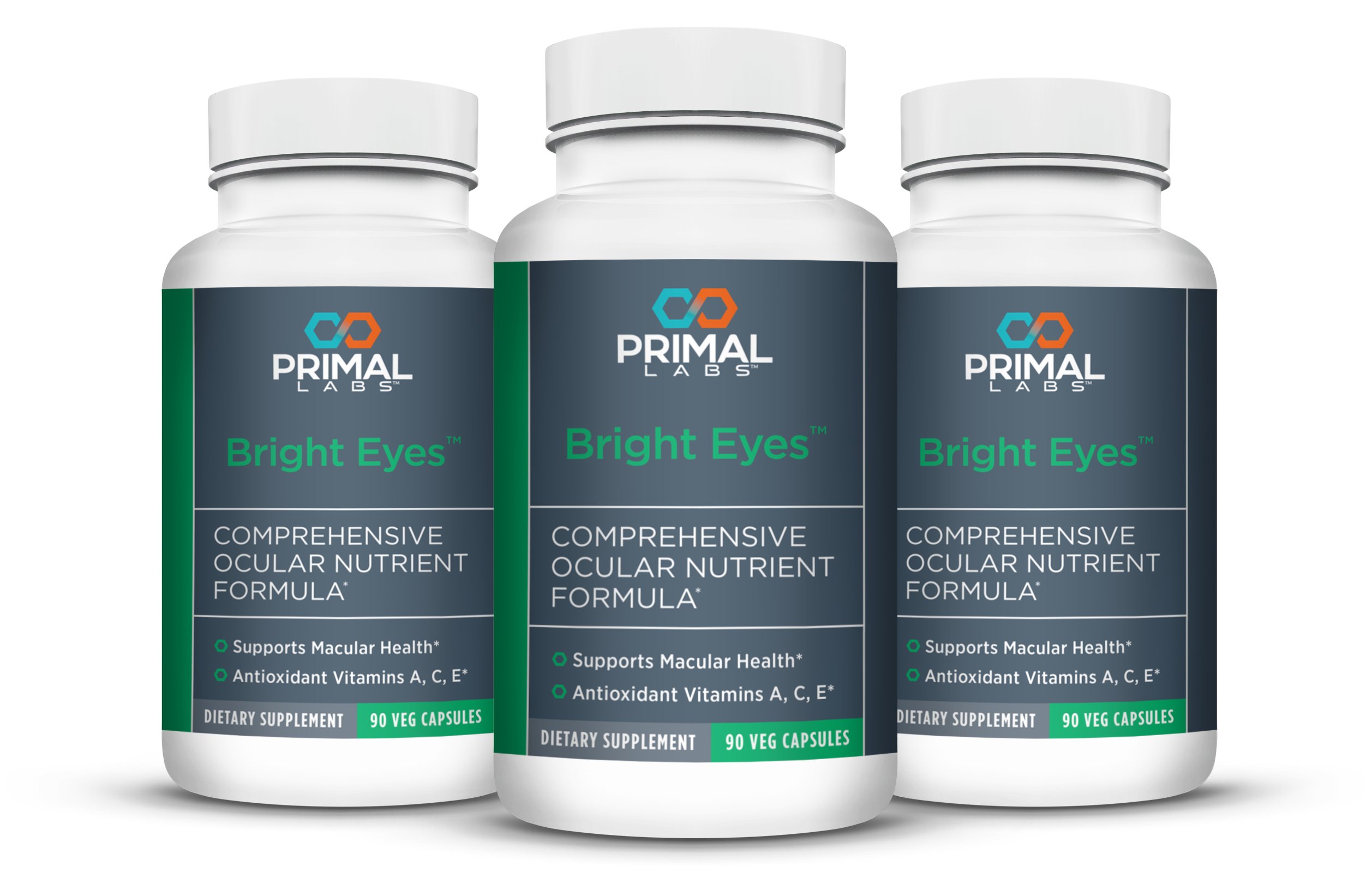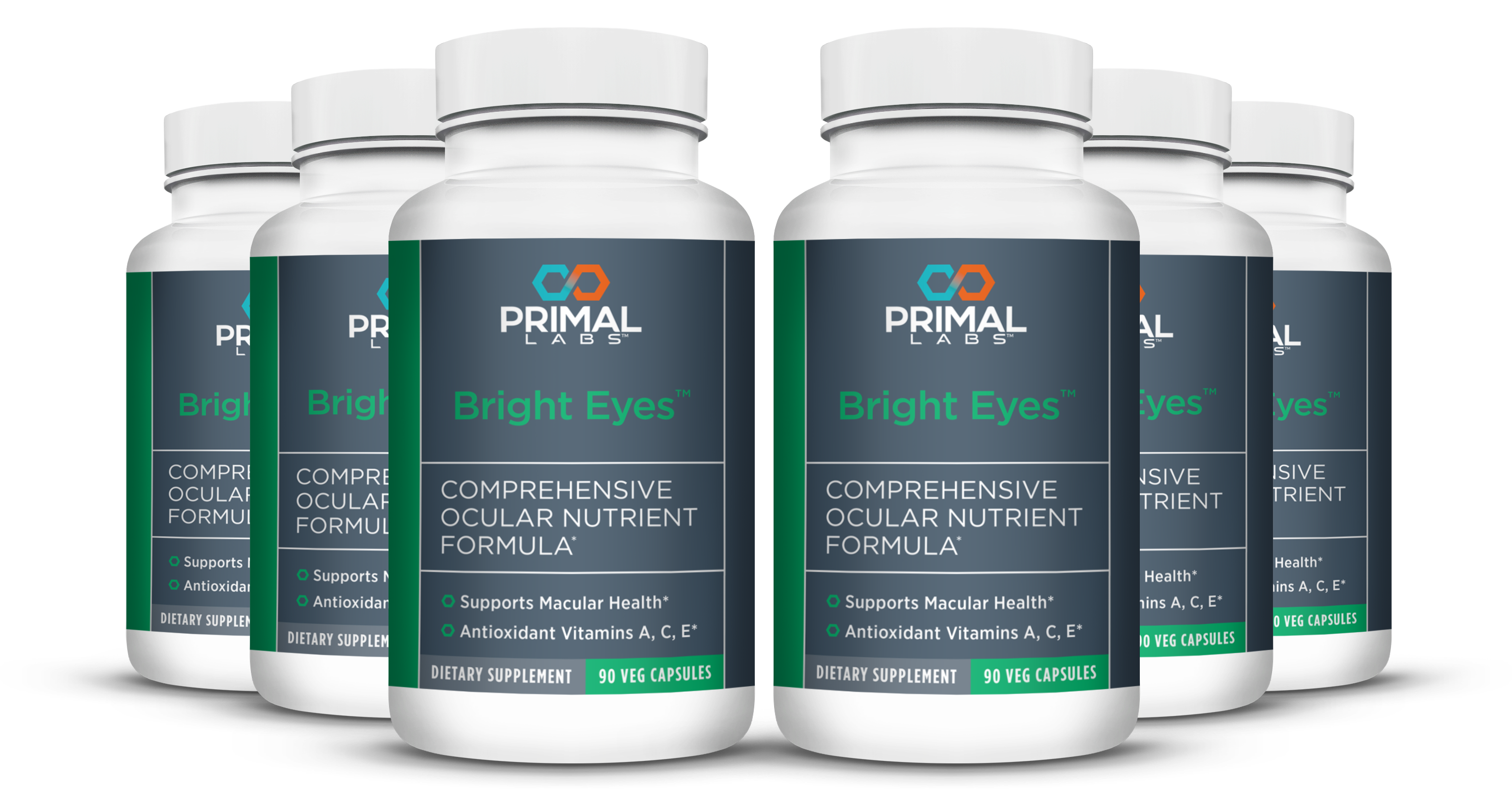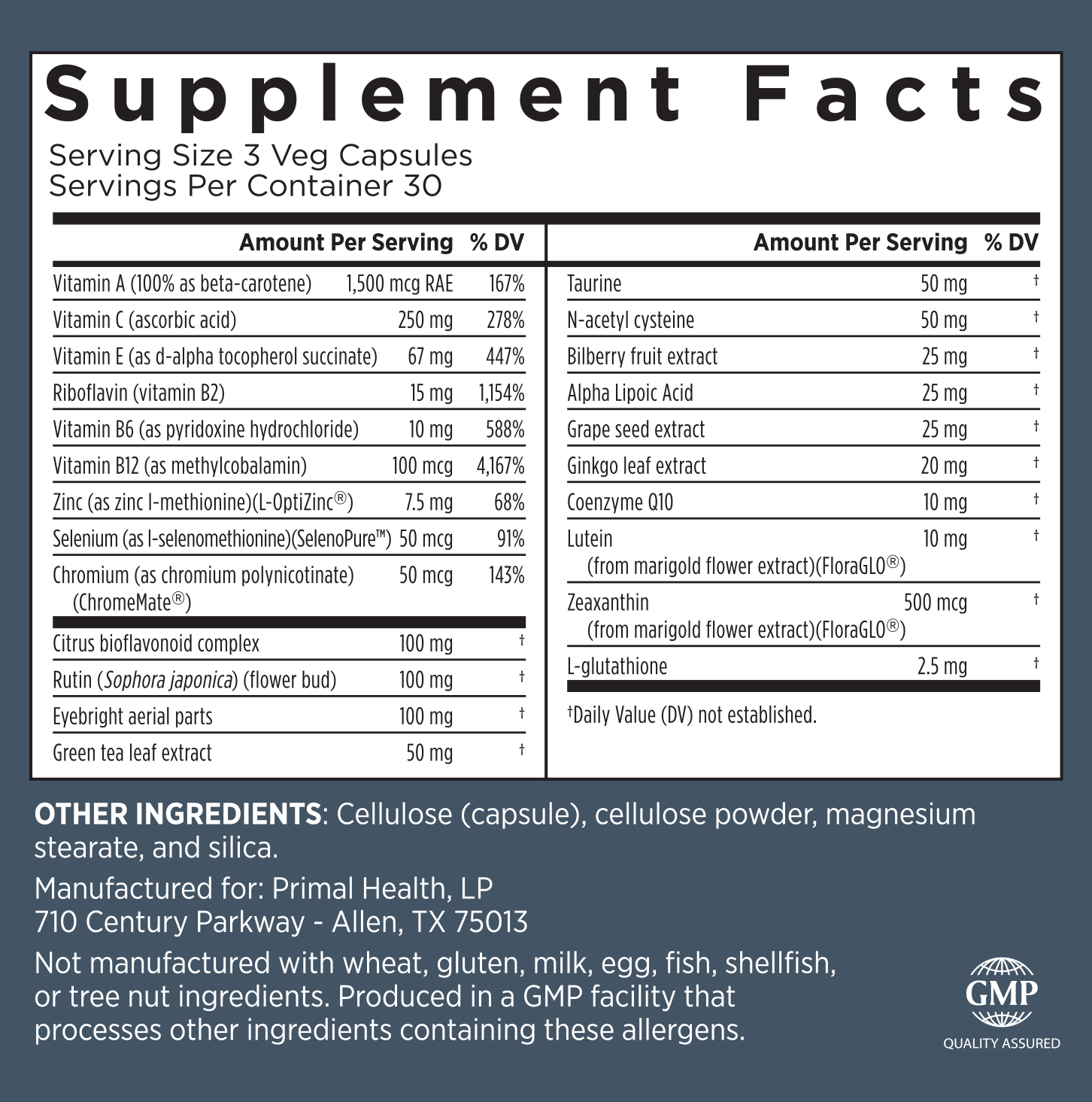 Bright Eyes
Bright Eyes has been formulated to offer comprehensive nutritional protection for the eyes. Each serving has 10 mg of available Lutein, a critical pigment of the macula, lens, and other ocular tissues. Lutein is a free radical scavenger related to beta-carotene that defends the eye from the ravages of sunlight. We have also included Green Tea Extract, Alpha Lipoic Acid and Grape Seed Extract in this formula to maximize its free radical scavenging potential.*
Now, maintain your eyesight's "invisible shield"*
UV light is everywhere.

Is it affecting your eyesight right now? That depends.

Only Lutein gives your eyes' fine blood vessels and delicate tissues a natural shield.* It's the primary ingredient of Bright Eyes.

A critical pigment found in the ocular tissues, Lutein actually blocks UV light from reaching your retina.* Meanwhile, your body can't create Lutein. You have to ingest it.

Bright Eyes guarantees your eyes the necessary 10mg of available Lutein.
What's more, it's a powerful anti-oxidant with a potent mix of Green Tea Extract, Alpha Lipoic Acid and Grape Seed Extract.

Together they fight the free radicals that run rampant behind your eyes. Your eyes' invisible shield grows even stronger, helping to repel the effects of natural UV light.*

Try Bright Eyes today!