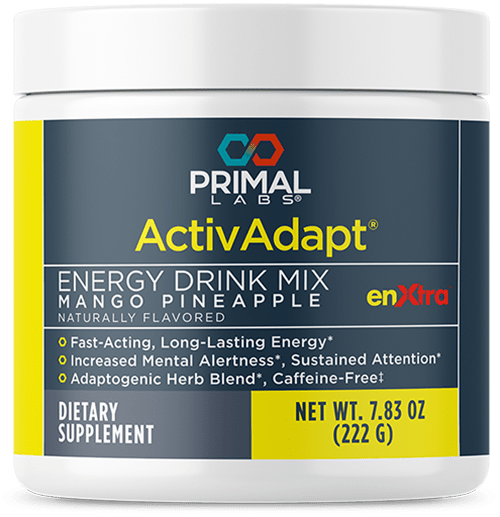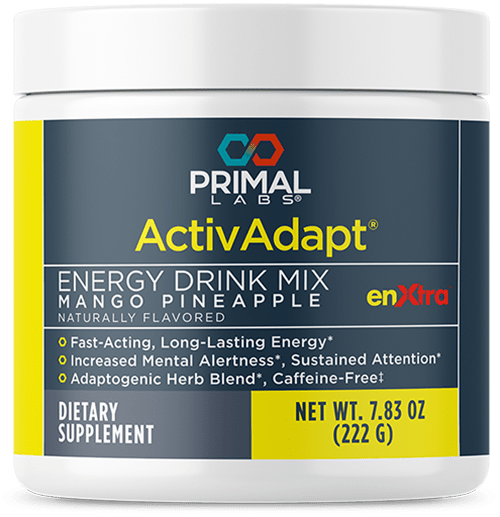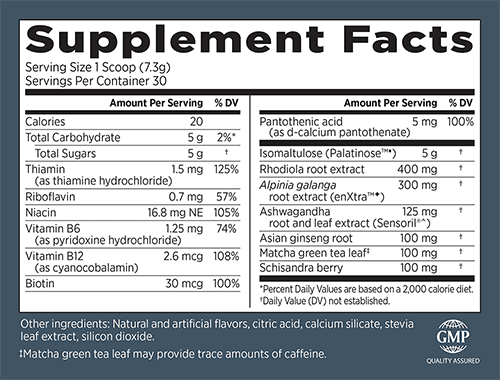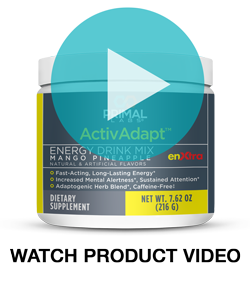 ActivAdapt
ActivAdapt energy drink mixes easily and tastes great. Its unique base of Palatinose promotes a slow release of energy with no spike in blood sugar.
ACTIVADAPT
More Energy and Greater Calm
Need more energy and endurance to get through the day? How about also calming your nerves and focusing your mind? All without jitters or a crash?

This is the promise of our newest sensation, ActivAdapt, the delicious low-glycemic drink that's specially formulated to boost energy while helping your innate "fight or flight" system adapt to modern-day stresses.

Today, we're not threatened by tigers or bears. But we do need help because modern stresses, while less intense, are more prolonged. They come from worries about work, finances, relationships, and even from TV in the form of cable news and hair-raising dramas.

The real source of fatigue

These constant stresses force our adrenal glands to work near non-stop, pumping too much cortisol into the blood stream. Over time, this can result in adrenal fatigue, which leads to low energy, mental confusion, and a feeling of being overwhelmed.

ActivAdapt energy drink comes to the rescue, calming frazzled nerves, while boosting energy and enhancing mental concentration. All without caffeine† or sugar!

Adaptogens smooth out life's bumps

ActivAdapt contains the well-studied adaptogenic botanicals schizandra berry, rhodiola root extract, and panax ginseng root. Adaptogens help keep your body's stress hormones in balance — not too much, not too little — as you face daily physical and mental stressors. The result is more energy and greater calm.

The unique ActivAdapt formula also includes the patented EnXtra™, a clinically-studied Alpinia galangal root extract that significantly boosts mental alertness in just an hour, while lasting up to five hours — but with no jittery rush or mid-afternoon crash.

Burns more fat

ActivAdapt's unique base of Palatinose™ — a low-glycemic carbohydrate — promotes a slow release of energy with no spike in blood sugar, and it helps burn fat.

ActivAdapt has a great tropical flavor and mixes easily in water or juice. We call it survival for the modern age. Try it risk-free today!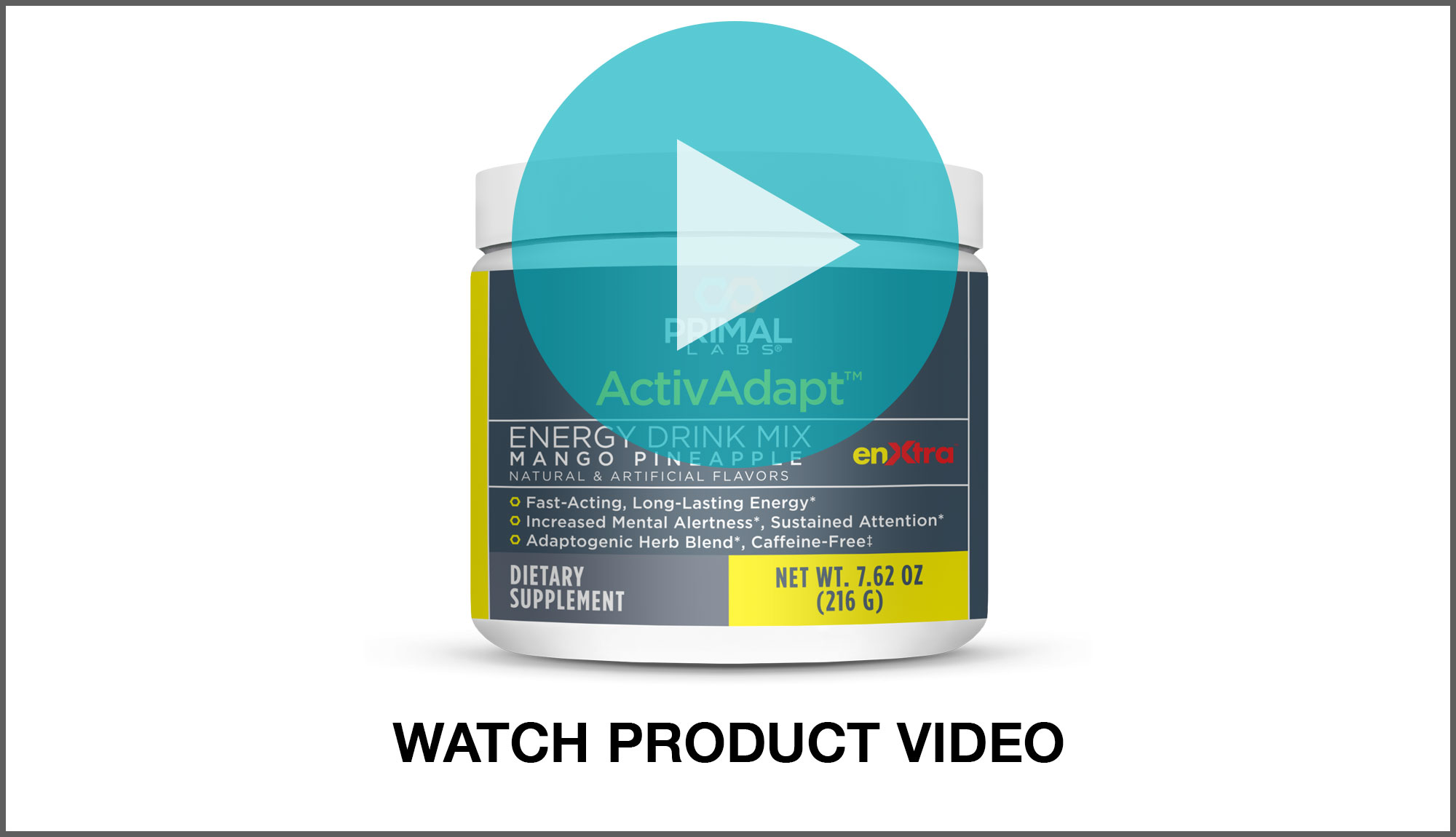 †Matcha green tea leaf may provide trace amounts of caffeine.
You May Also Like: