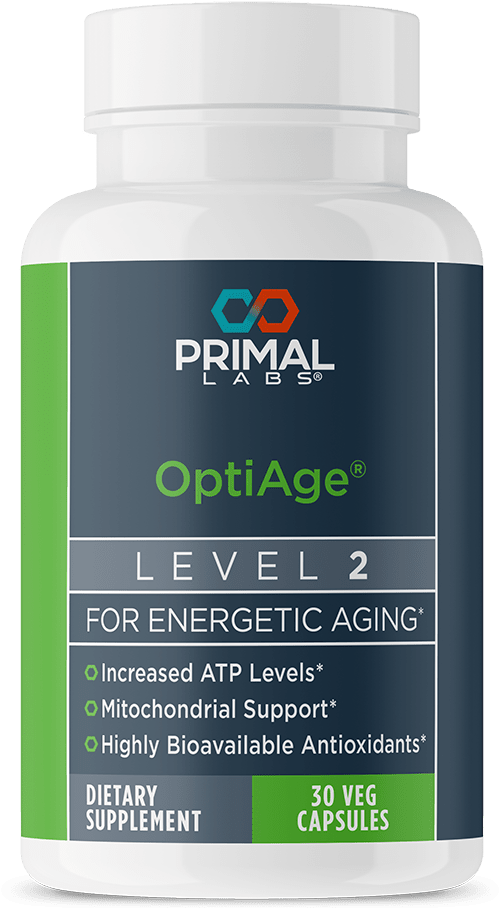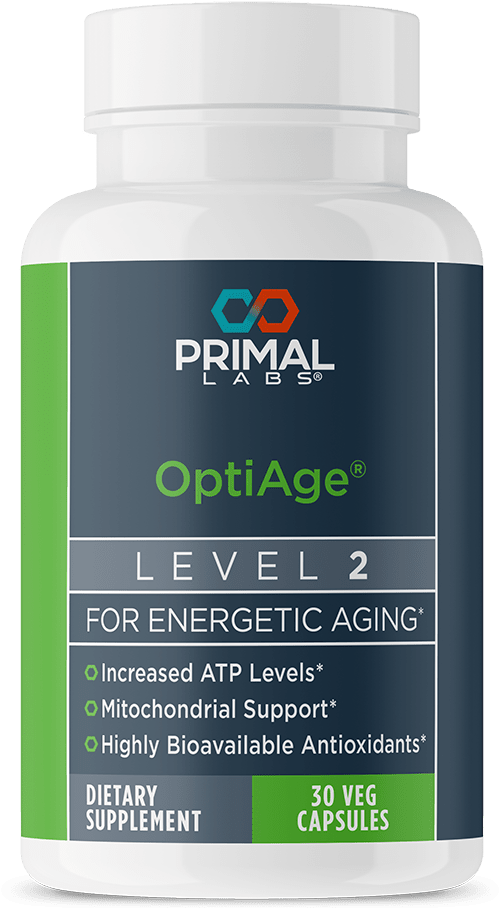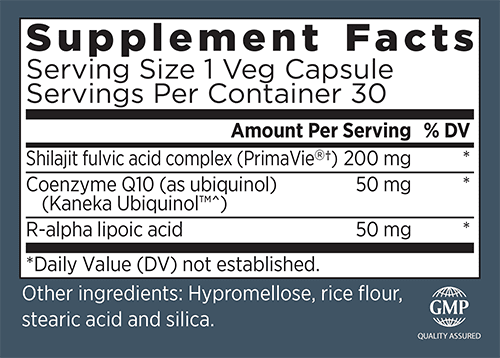 OptiAge Level 2
OptiAge Level 2 is a combination of cell-protecting and energizing ingredients important for optimal aging. PrimaVie is a Himalayan shilajit fulvic acid complex clinically shown to increase high-energy ATP levels in the body. Ubiquinol is a bioavailable reduced form of coenzyme Q10 that plays protective and energy metabolism roles in mitochondria of cells. R-alpha lipoic acid is the "Universal Antioxident" that works in virtually every tissue of the body and recycles other antioxidants.*
The Himalayan secret for energetic aging
Are you using
OptiAge Level 1
to stay younger and healthier for longer?*
But you need more energy?
Caffeine and guarana may give you a quick fix. But there's a hidden price to pay …
Stimulants force your adrenal glands to pump out hormonal energy. But do nothing to replace what you've used. And one day you
will
run out.
For thousands of years, Ayurvedic medicine has been using
Shilajit
– a rare organic substance from the Himalayas. It's rich in trace minerals, humic acid and fulvic acid.
Shilajit boosts your energy by increasing ATP levels – there's no adrenal robbery. What's more, it also:
Provide antioxidant protection for mitochondria - your body's cellular-energy powerhouses.*
Improves energy and increases performance during exercise.*
And
it may help prevent the fine lines, wrinkles and sagging skin associated with aging by or turning on the genes responsible for collagen synthesis.*
Every OptiAge Level 2 capsule contains 200mg of this natural, energy-giving substance.* But that's not all …
You also get 50mg of Ubiquinol – one of the most bioavailable (usable by the body) forms of CoQ10. Found throughout your body it's an important anti-oxidant nutrient.* It:
Supports healthy blood pressure, glucose and cholesterol levels.*
Improves your exercise performance, recovery times and VO2 max (a mark of how fit you are).*
Has anti-inflammatory effects.*
And – like Shilajit – supports your mitochondrial health. In fact, they work in synergy, with Shilajit extending CoQ10's effects.*
Finally, OptiAge Level 2 contains 50mg of R-Alpha-Lipoic acid. Known as the
Universal Antioxidant
, Alpha-Lipoic acid is effective throughout your body. And it helps recycle all other antioxidants.*
So if you're using OptiAge Level 1 to stay younger and healthier for longer …
and
want more energy...
… why not give OptiAge Level 2 a try?*
If you don't agree it's worth every cent of your purchase price, we'll give you your money back – no questions asked.
Related Products