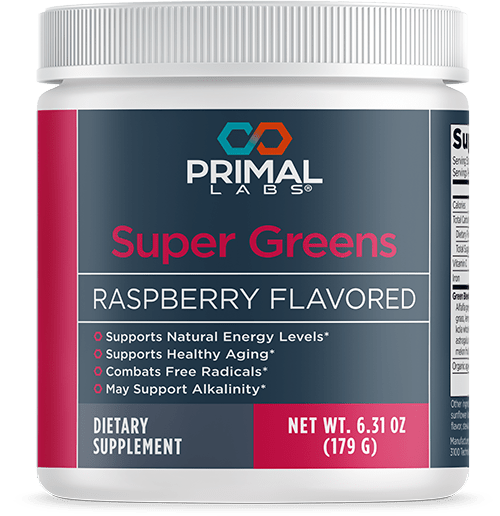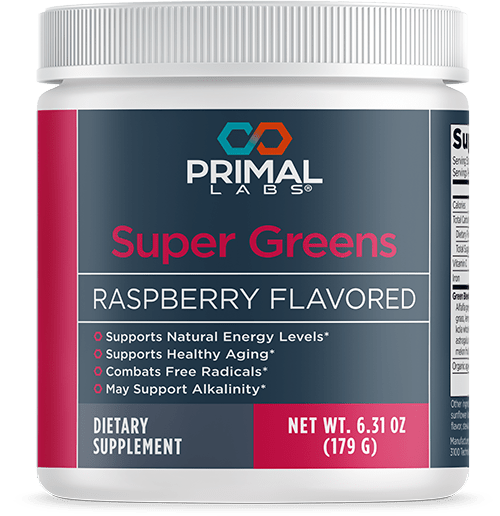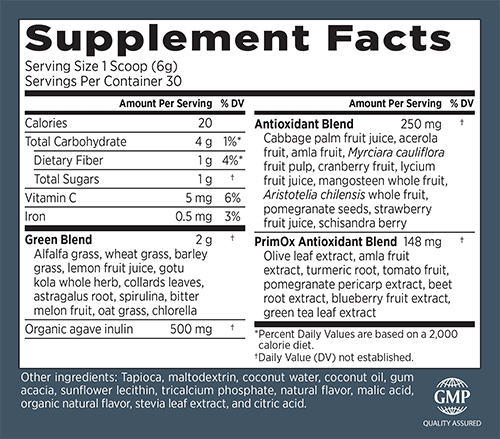 Super Greens (Raspberry)
Supports natural energy levels
Supports healthy aging
Combats free radicals
May support alkalinity
Primal Labs Super Greens Raspberry
For good health the human body requires a slightly alkaline pH of 7.35 to 7.45. But the common western diet leans acidic, potentially impacting inflammatory responses, bone health, and oxidative effects from free radicals.
To help counter this acidity, Primal Labs created Super Greens, a delicious raspberry-flavored superfoods drink that provides a host of phytonutrients, enzymes and antioxidants, along with protective zanthones, carotenoids, flavonoids and essential amino acids.
Super Greens mixes easily with water or may be added to a smoothie.
Super Greens helps promote comfortable joints and increased energy, while supporting a healthy body chemistry that resists the effects of aging.
Supports natural energy levels
Supports healthy aging
Combats free radicals
May support alkalinity