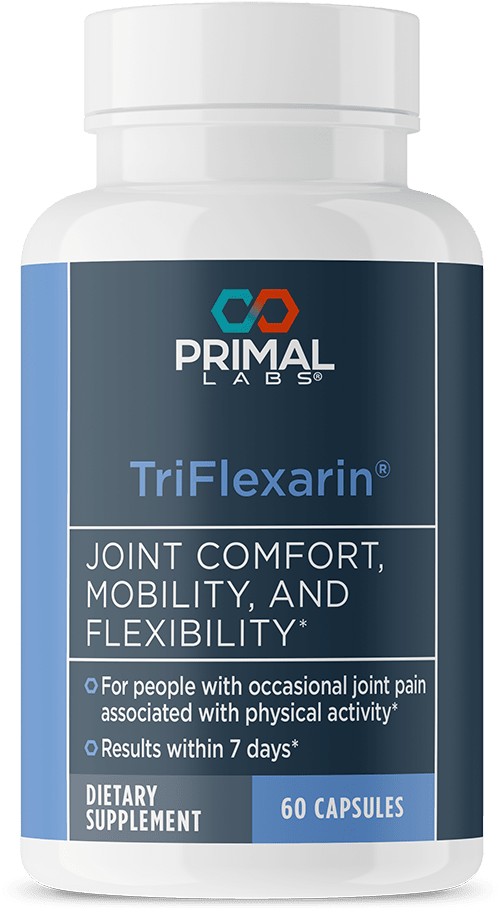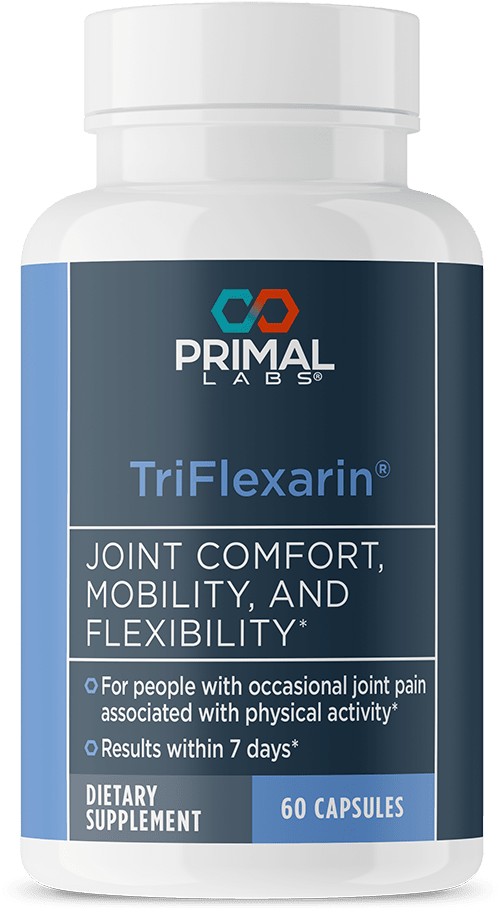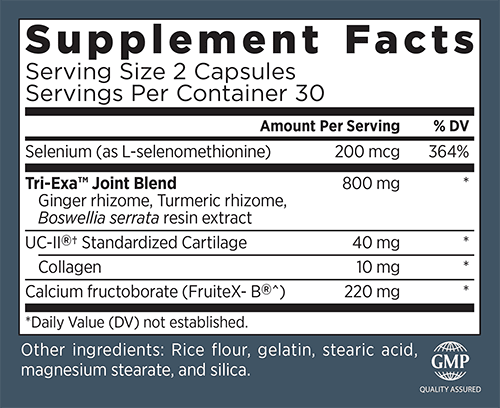 TriFlexarin
Triflexarin provides fast-acting and long-term effects for maintaining healthy joints. A unique combination of ingredients work together to improve joint comfort, mobility, and flexibility for people with occasional joint pain associated with physical activity.*
Free your joints in 7 short days*
You wake up, same as any morning. But today something's different.

You're not a stiff plank of wood any more. Your joints feel more supple and free.*

"It must be the Triflexarin."

You've been taking it for 7 days now. Since then it has helped protect your joints from the effects of rogue T-Cells.*

First, with FruiteX-B. Its active ingredient boron gets to work supporting joint tissue.*

Then, the unique mixture of Collagen and Selenium creates a protective shield around your joints. Together, they block the rogue T-cells.*

Triflexarin's balance of Ginger, Boswellia and Turmeric help to naturally promote joint comfort.* These are simple ingredients that grow in the ground.

So why not try it?

Wait for your grandchild to ask: "Can I have a piggy back?"

If you do not feel the results within one week, simply let us know and you'll receive a full refund. You risk absolutely nothing.
Related Products