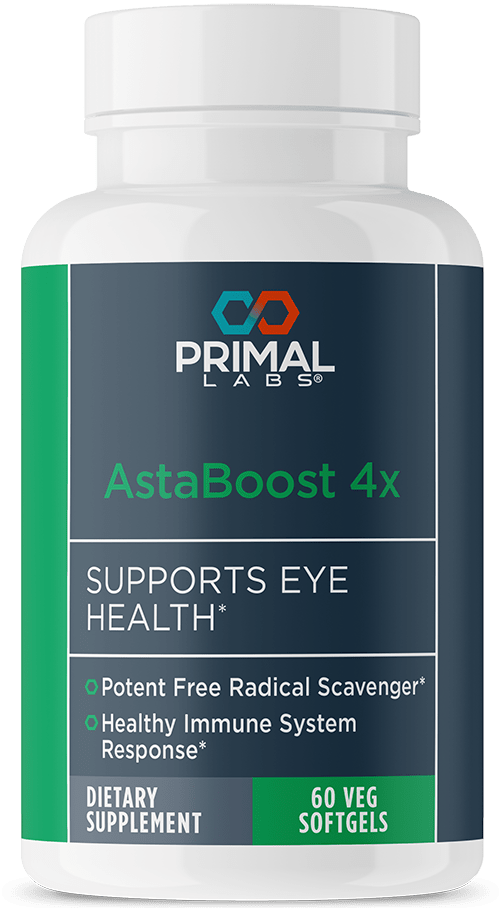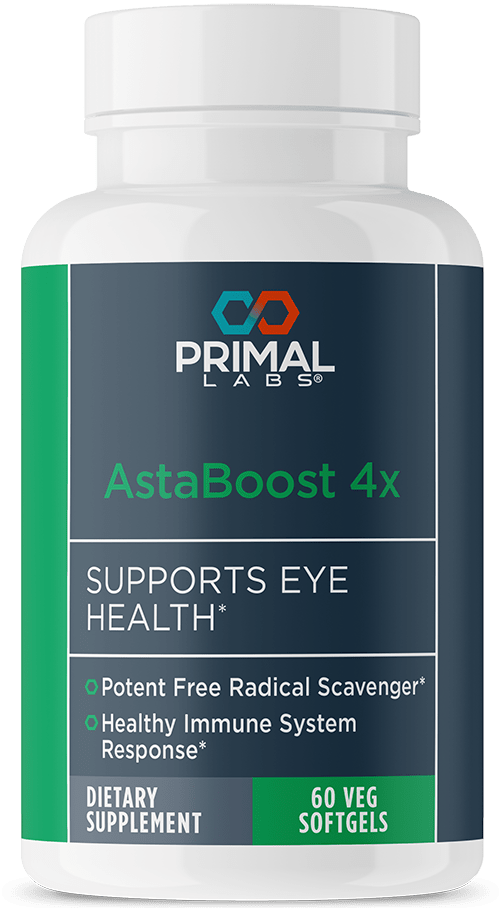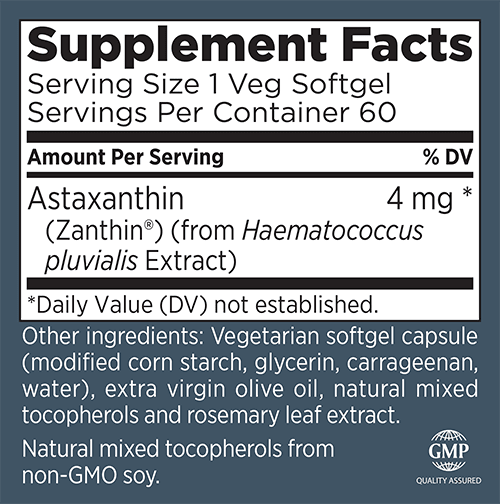 AstaBoost 4x
AstaBoost 4x is a naturally occurring carotenoid with a unique structure that is known to be a potent free radical scavenger.* Because AstaBoost 4x freely crosses the blood-brain and blood-retina barriers, it can neutralize free radicals in the eye and central nervous system.* Scientific studies also demonstrate that astaxanthin can support the body's healthy and balanced immune system responses.* This product features Zanthin, which can help to support overall ocular health and promote a healthy nervous system.
Masterful molecule means sharper vision and protection from age-related vision loss
A red pigment molecule found in microalgae called Astaxanthin is proving to be a powerful ally for healthy eyes and clear vision.
Scientists discovered Astaxathin is a natural sunscreen for marine plants due to its ability to absorb solar radiation. Now, research shows it also offers powerful protection against free radicals which can affect your eyes.
When taken alongside other key vision nutrients, 4 mg of Astaxanthin has been shown in the CARMIS study to improve visual sharpness…contrast sensitivity and improved retinal function.
Even better, you can now get a premium vision boosting, eye protecting Zanthin® Natural Astaxanthin in AstaBoost 4X. Zanthin is a unique stable, naturally sources and cleanly extracted Astaxanthin, the best we've found worldwide. All to assure healthier eyes and sharper vision for you.
Serving Size: 1 Veg Softgel
Servings Per Container: 60
Directions: Take 1 softgel one to two times daily with food.
Astaxanthin (Zanthin®†) (from Haematococcus pluvialis Extract)
4 mg
*
* Daily Value (DV) not established.
Other Ingredients: Vegetarian softgel capsule (modified corn starch, glycerin, carrageenan, water), extra virgin olive oil, natural mixed tocopherols and rosemary leaf extract.
Natural mixed tocopherols from non-GMO soy.
† Zanthin® is a registered trademark of Valensa International.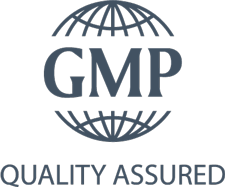 Related Products