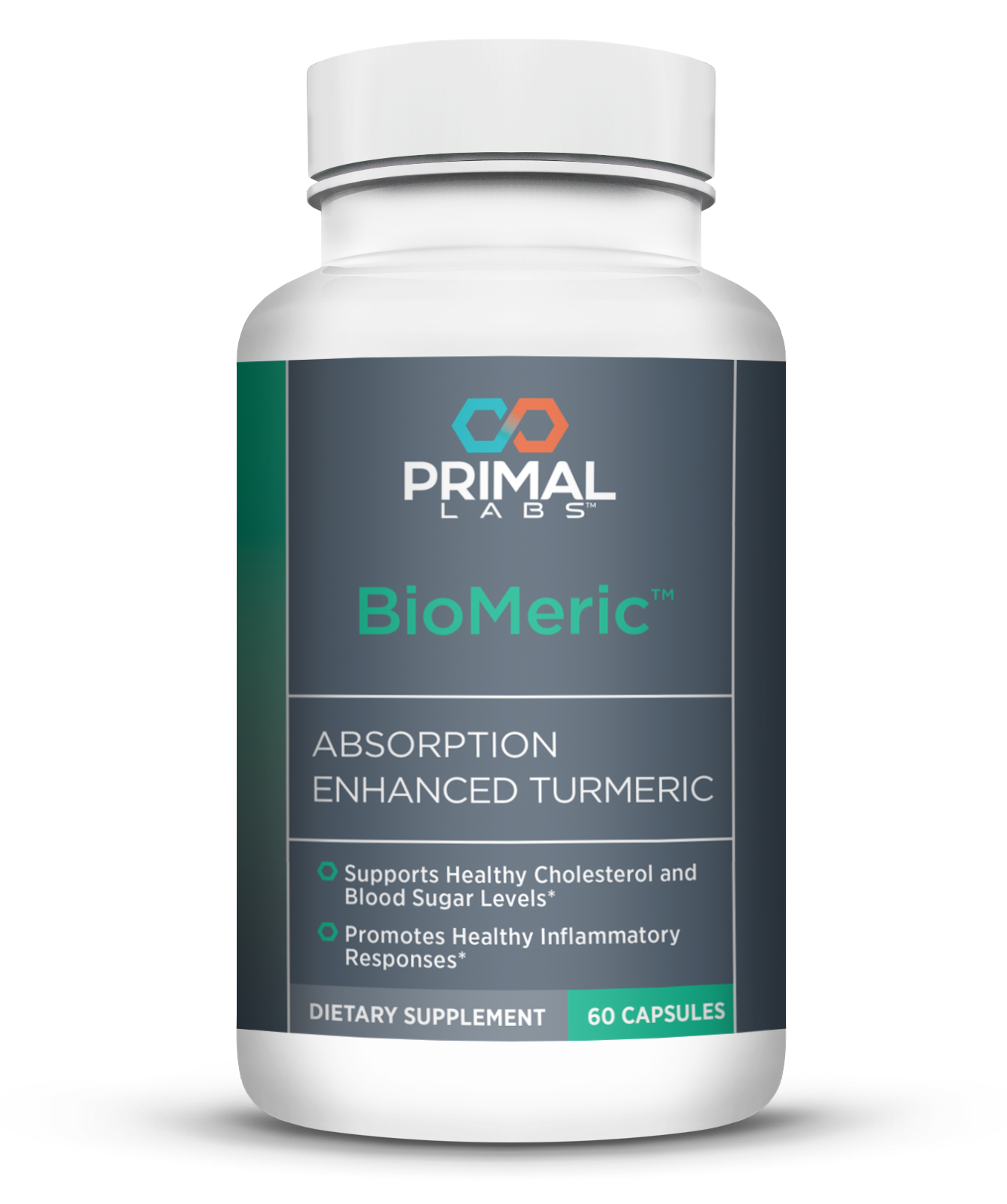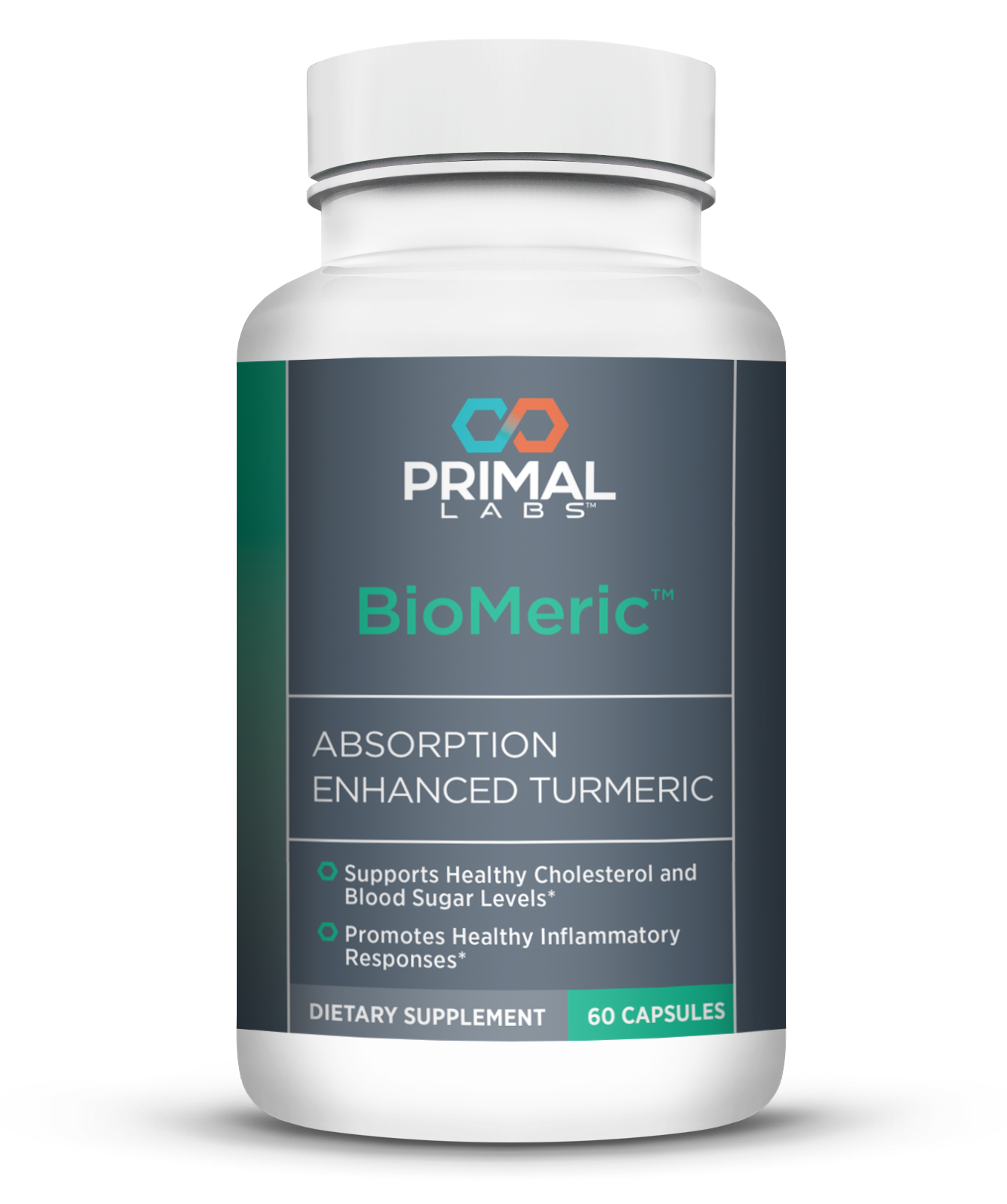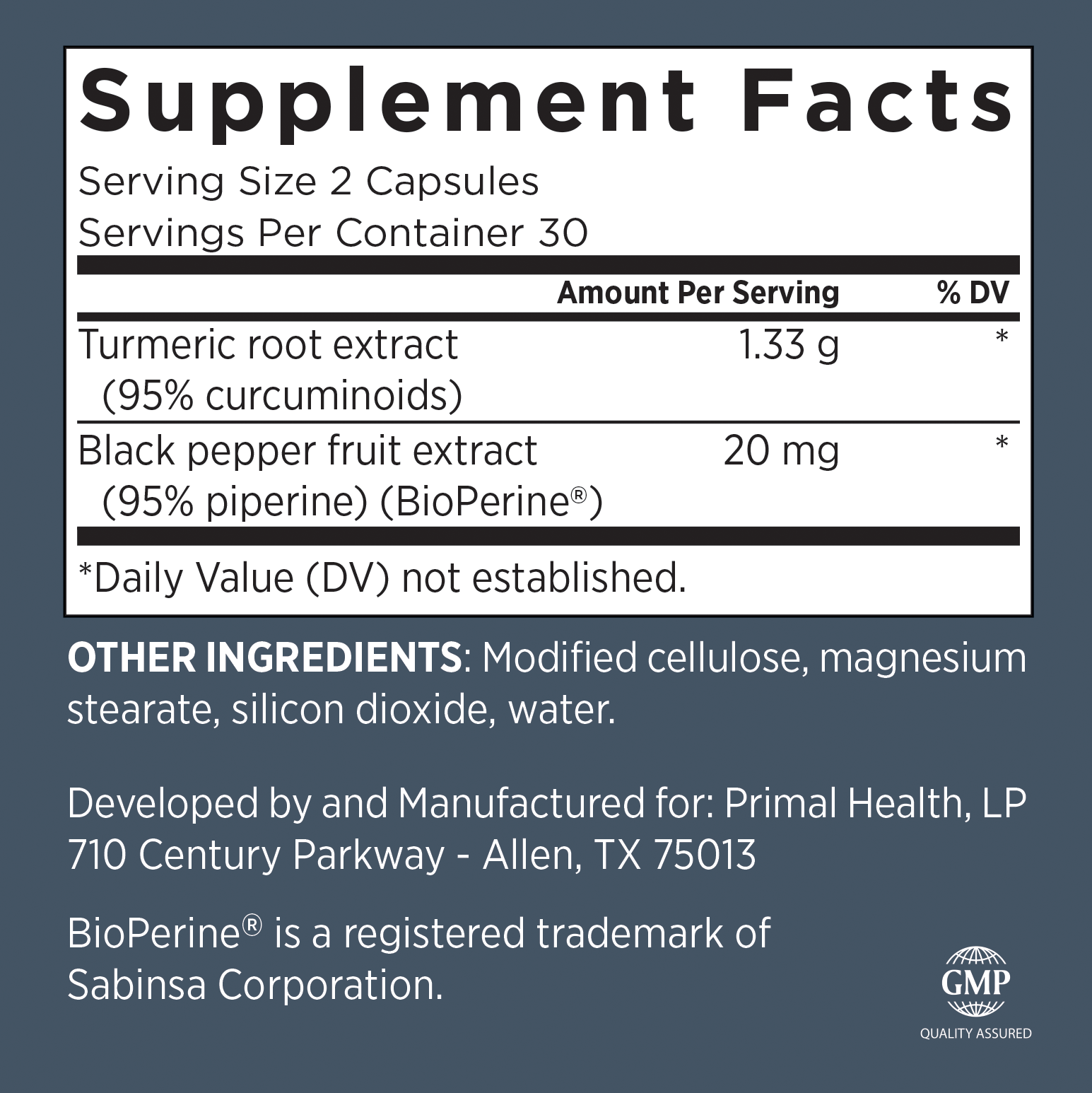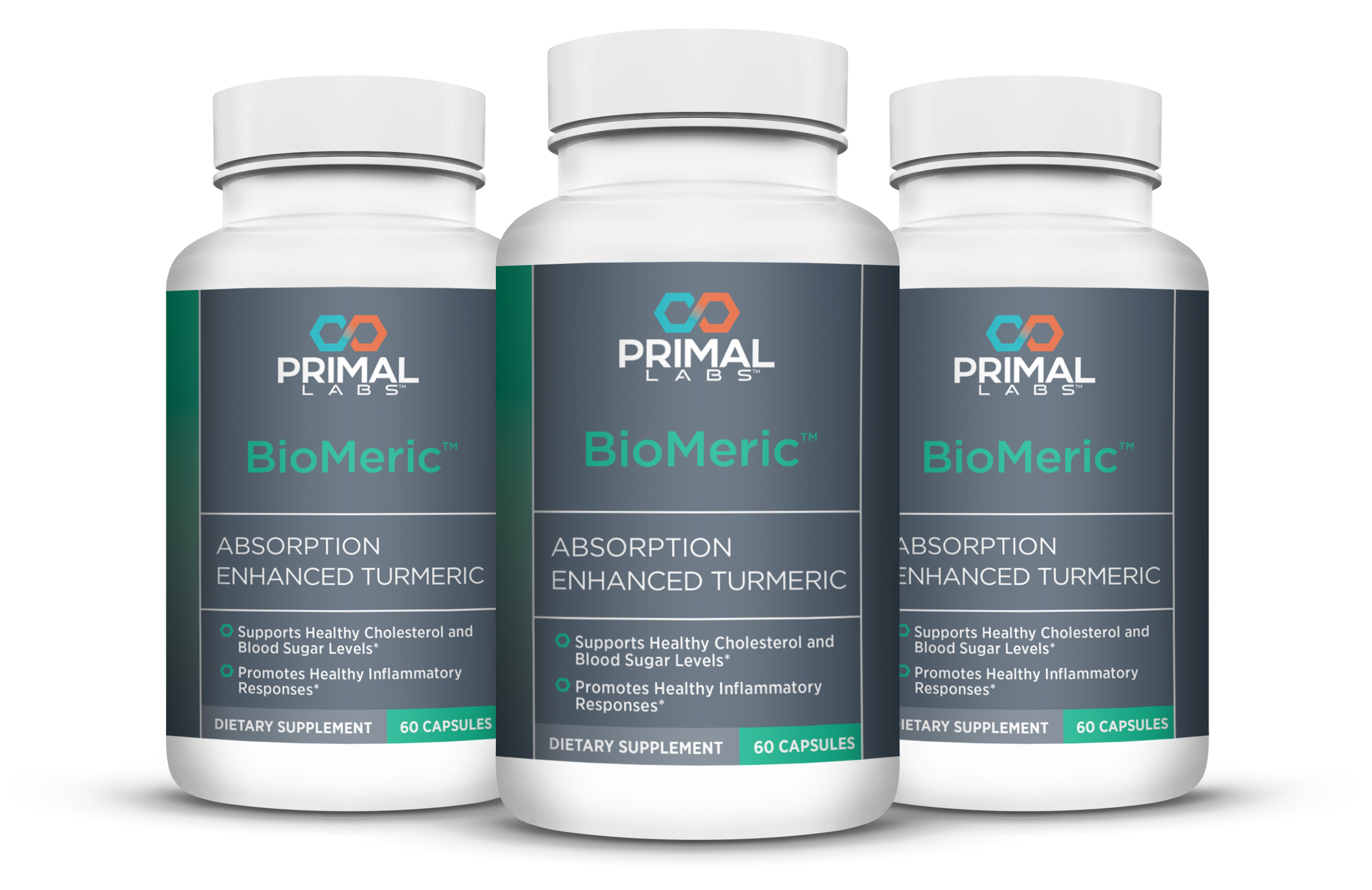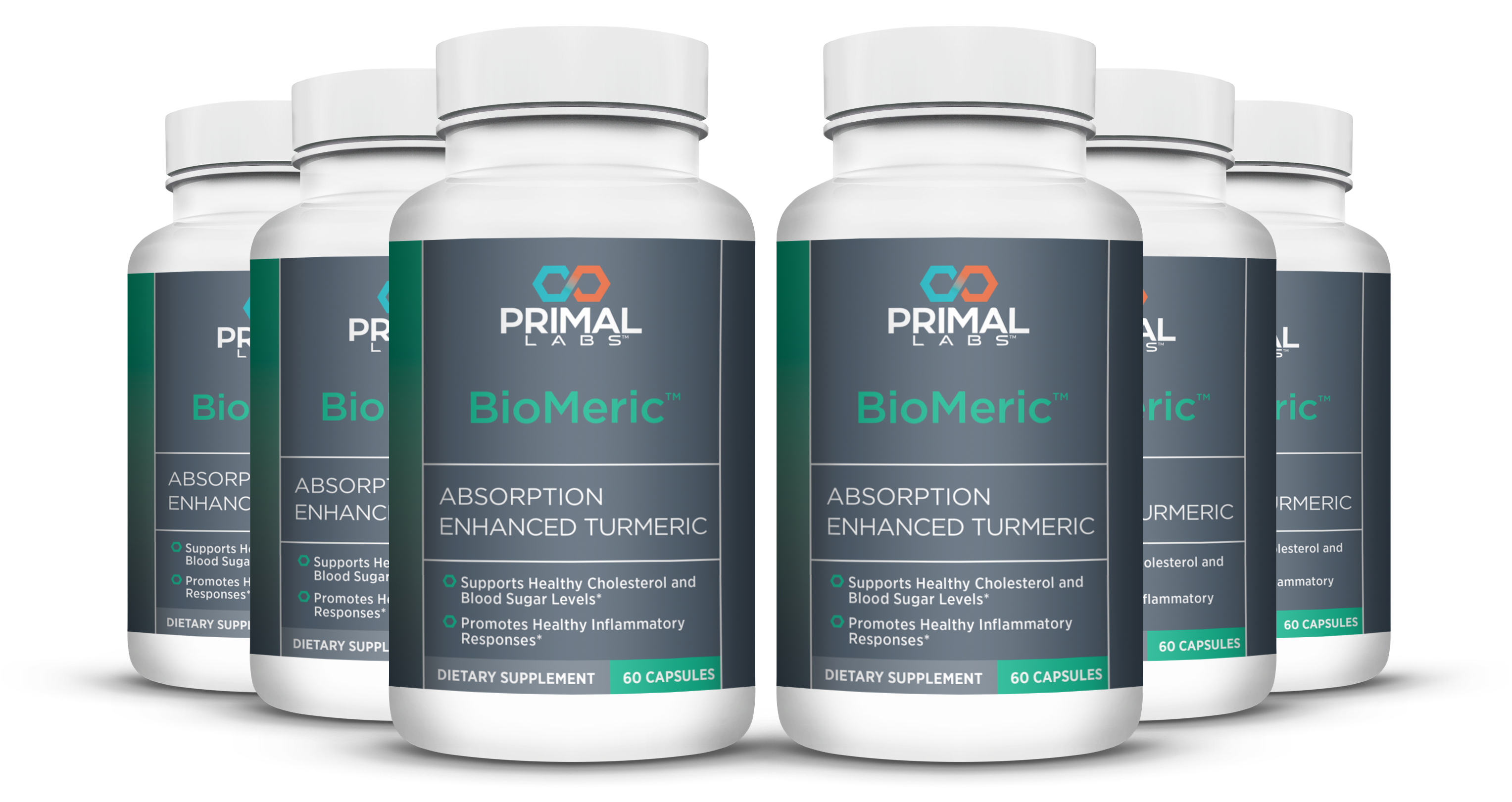 BioMeric
Absorption Enhanced Turmeric supports healthy cholesterol and blood sugar levels, healthy inflammatory responses, and helps maintain cognitive health.
The breakthrough brain health sensation

This clinically supported solution to brain health and aging has been hidden in plain sight for thousands of years.*

Until now!

Turmeric is the bright yellow spice commonly found in curry powder.

But in India – a country with a remarkably low incidence of age-related cognitive decline - it also has a long history as a health-promoting herb.*

Within the plant's root is a unique antioxidant compound called curcumin: one of the most powerful, natural brain-supporting substances ever discovered.*

Your aging brain's function can be severely impacted by abnormal protein structures. A young, healthy body sends cells called macrophages to eat and destroy these abnormal proteins. Now research has discovered curcumin actually encourages your immune system to send macrophages to your brain.*

A clinical trial involving people with cognitive decline measured what effect curcumin had on their brains. Those who took curcumin had significantly higher levels of dissolved abnormal proteins in their blood.*

However, that's not enough for curcumin …

Inside the brain, curcumin also wipes out the free radicals which can affect healthy cells.*

Curcumin is one of the very few known substances which can provide this tremendous support for your brain.*

But these aren't the only health benefits of curcumin …

As well as helping keep your brain healthy, curcumin supports the health of your heart, joints and muscles.*

It also promotes a healthy mood balance and helps keep your skin soft, smooth and glowing – while possibly fighting fine lines and wrinkles.*

All new BioMeric contains 1.33 g of turmeric root extract and 20 mg of black pepper fruit extract (to help your body absorb the curcumin) per Serving.

And with your money back guarantee, you can try BioMeric risk-free.

If you don't think it's helping your brain stay healthy, just return your bottle for a full refund.
Related Products