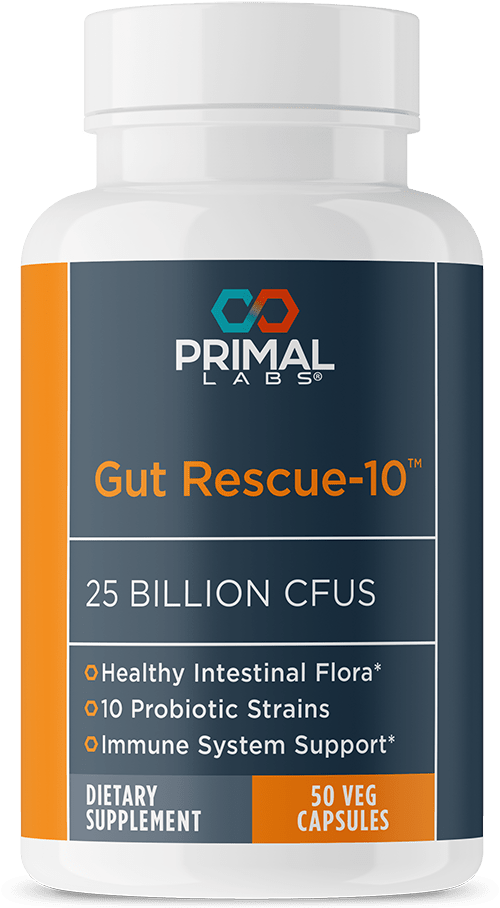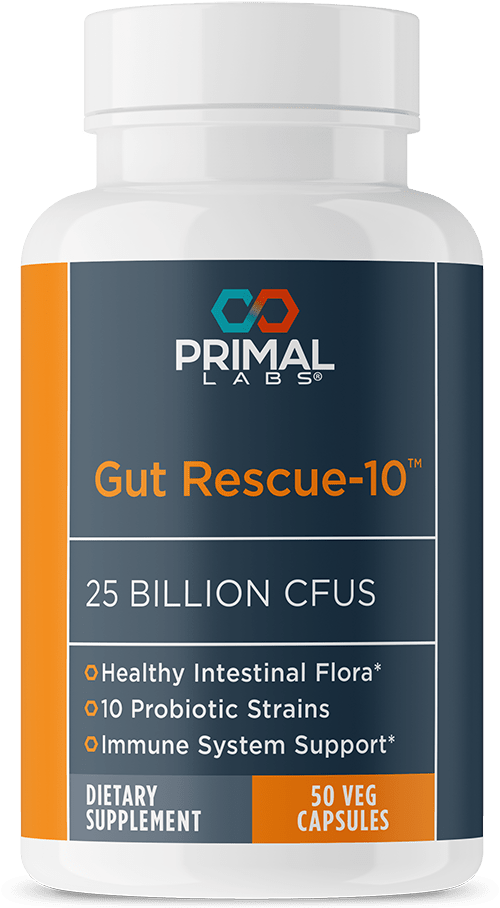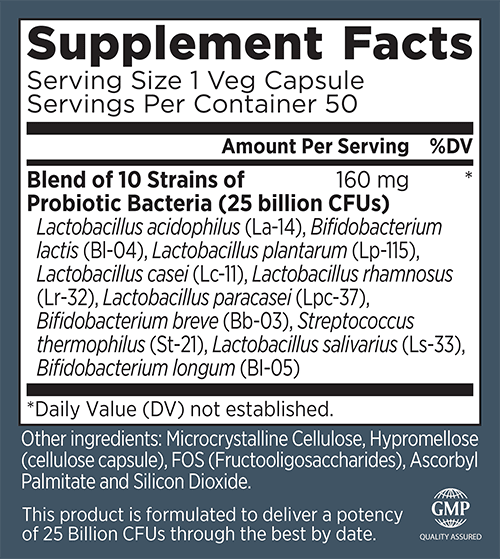 Gut Rescue-10
Gut Rescue-10 includes 10 clinically validated probiotic strains shown to support a healthy intestinal flora and immune system function.*
Soothing digestive relief in no time flat
If you're plagued by gas, bloating, occasional diarrhea, cramps and challenged immune system, it's time to send 25 BILLION reinforcements to your "good" gut bacteria with Gut Rescue-10.
There's a battle ranging in your gut, between the "good" and "bad" bacteria—and this unique formula arms you with a broad spectrum of 10 different probiotic strains of "good" bacteria to help you win the war.
On the front line, you get Lactobacillus Acidophilus, Rhamnosus and Plantarum. Venice's Umberto Hospital found these strains reduce digestion troubles by 55%.
And because over 70% of your immune system resides in your gut, one of the most effective ways to rapidly support a healthy gut is by supplementing with a high-quality probiotic.
Plus, unlike many probiotic capsules, laboratory tests show Gut Rescue-10 survives the journey through your stomach acid. It heads straight to your intestines where it can do wonders.
With Gut Rescue-10, you experience soothing digestive relief…rebalance your gut flora…and support healthy immunity in a matter of weeks.
Serving Size: 1 Veg Capsule
Servings Per Container: 50
Directions: Take 1 capsule one to two times daily between meals or on an empty stomach, or as directed by a physician.
After opening, keep refrigerated to maintain potency.
Blend of 10 Strains of Probiotic Bacteria (25 billion CFUs) Lactobacillus acidophilus (La-14), Bifidobacterium lacos (Bl04), Lactobacillus plantarun (Lp-115), Lactobacillus casei (Lc-11), Lactobacillus rhamnosus (Lr-52), Lactobacillus paracasei (LDC-37), Bifidobacterium breve (Bb-03), Streptococcus thermophilus (St-21), Lactobacillus salivarius (LS-33), Bifidobacterium longum (BI-05)
160 mg
*
*Daily Value (DV) not established.
Other Ingredients: Microcrystalline Cellulose, Hypromellose (cellulose capsule), FOS (Fructooligosaccharides), Ascorbyl Palmitate and Silicon Dioxide.
This product is formulated to deliver a potency of 25 Billion CFUs through the best by date.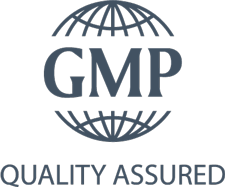 Submit your review for Gut Rescue-10
Related Products