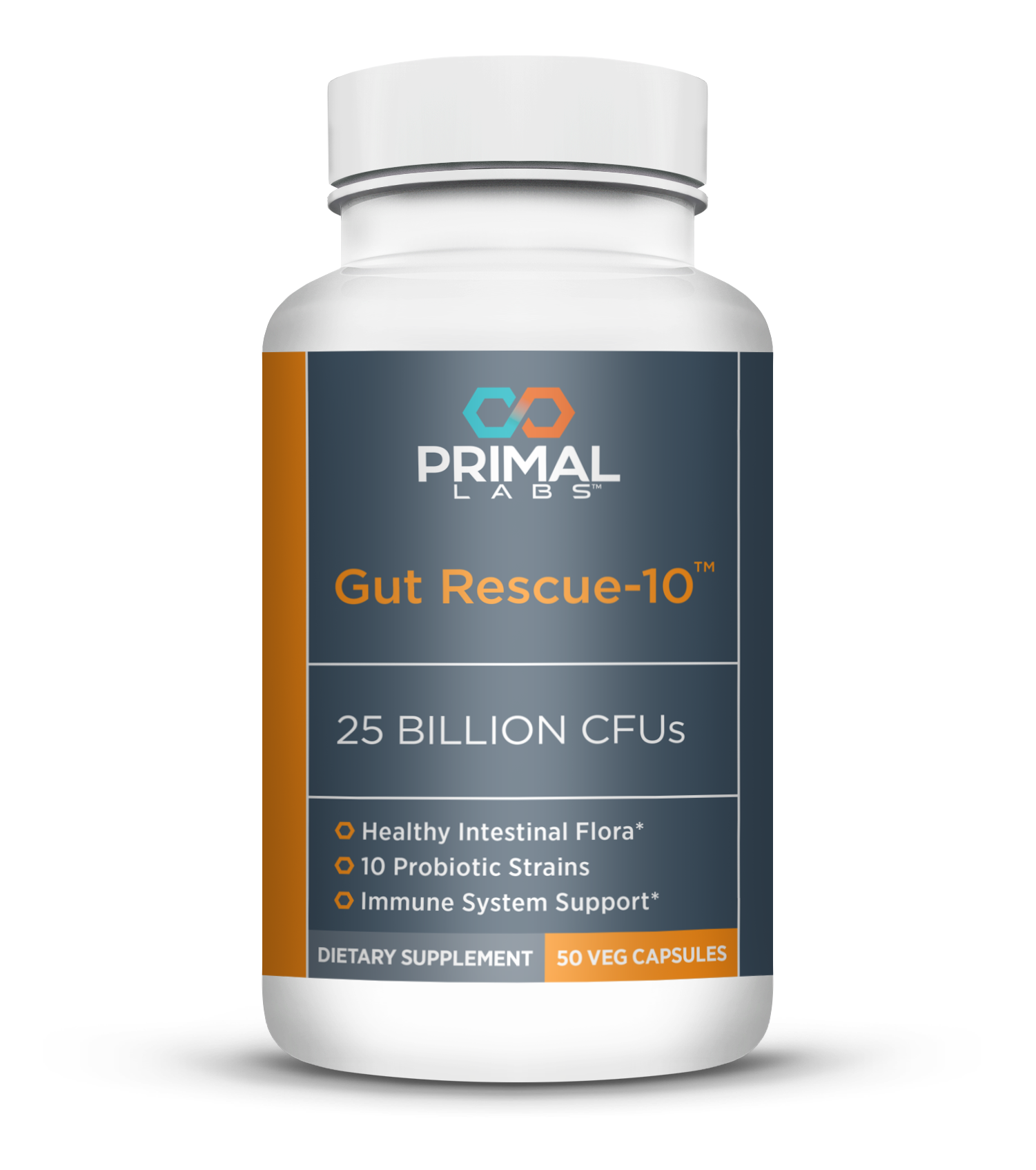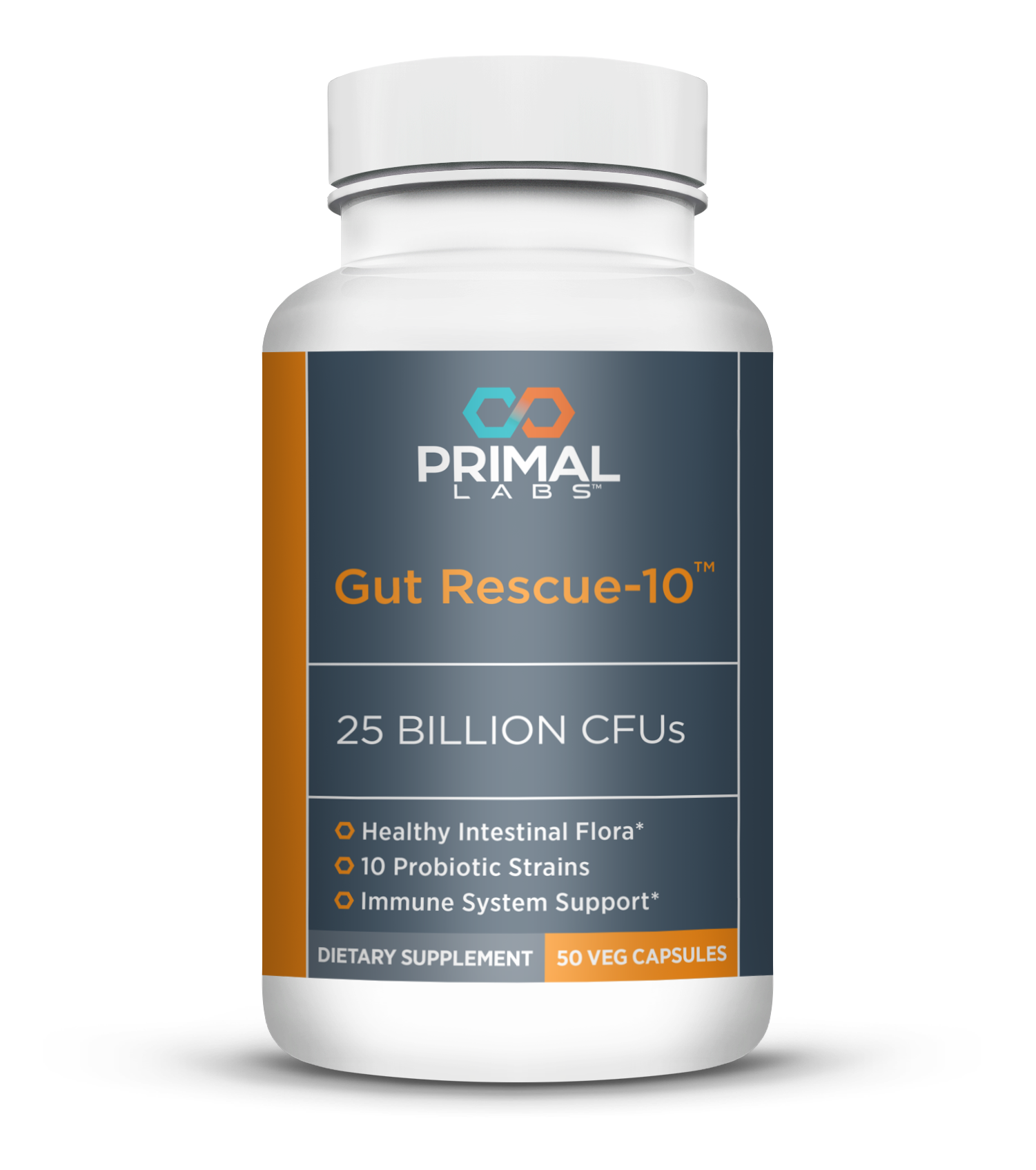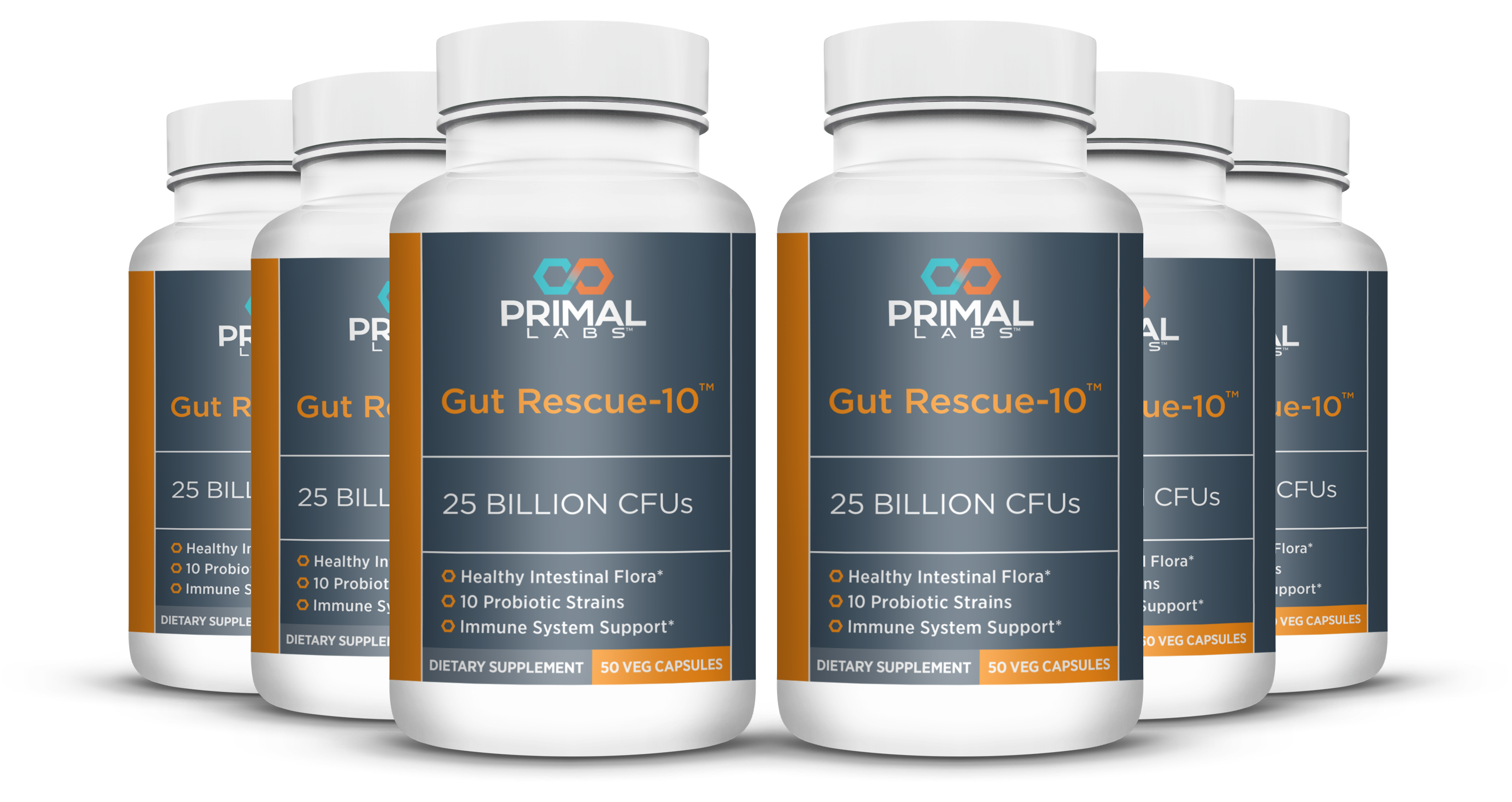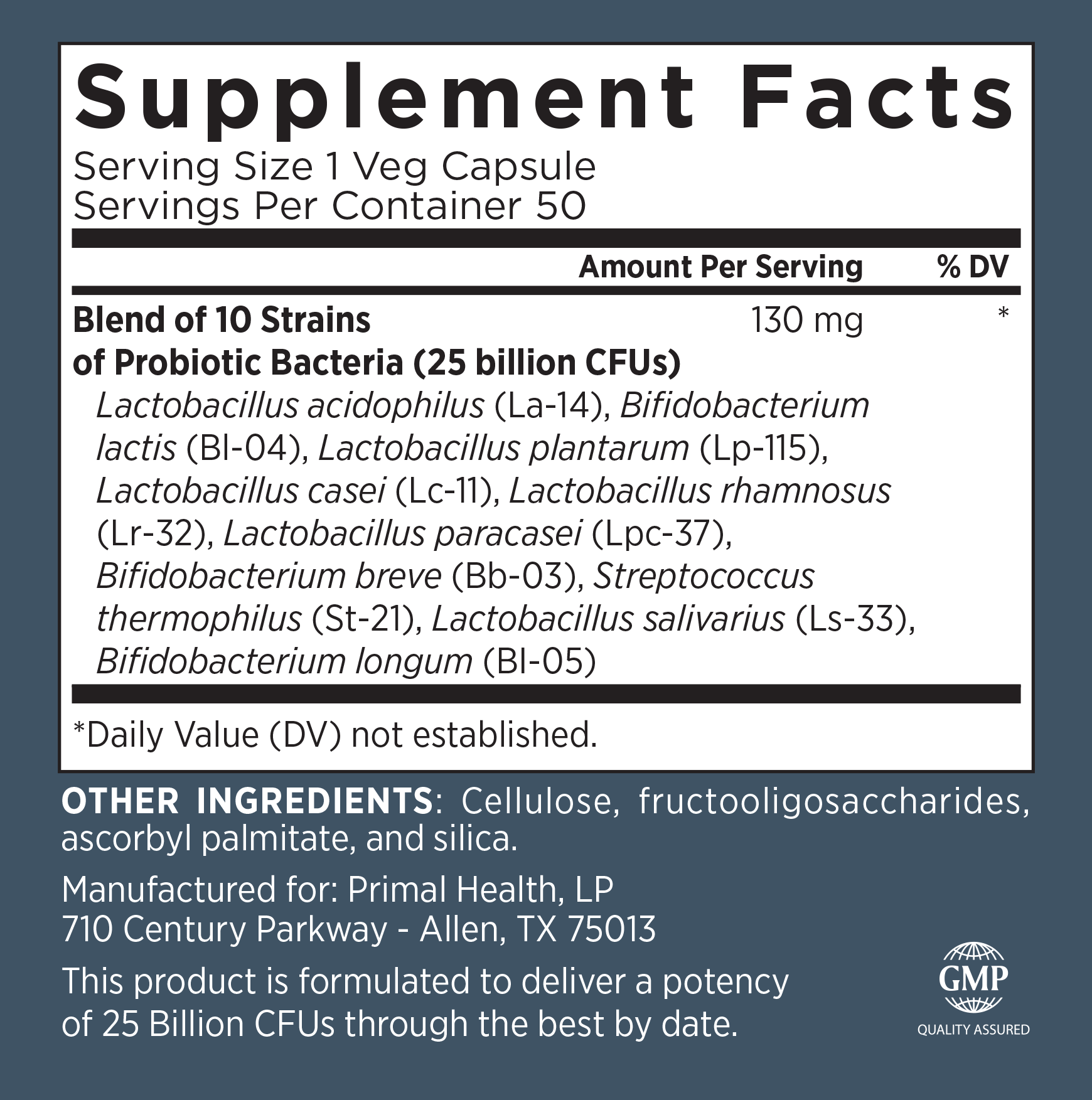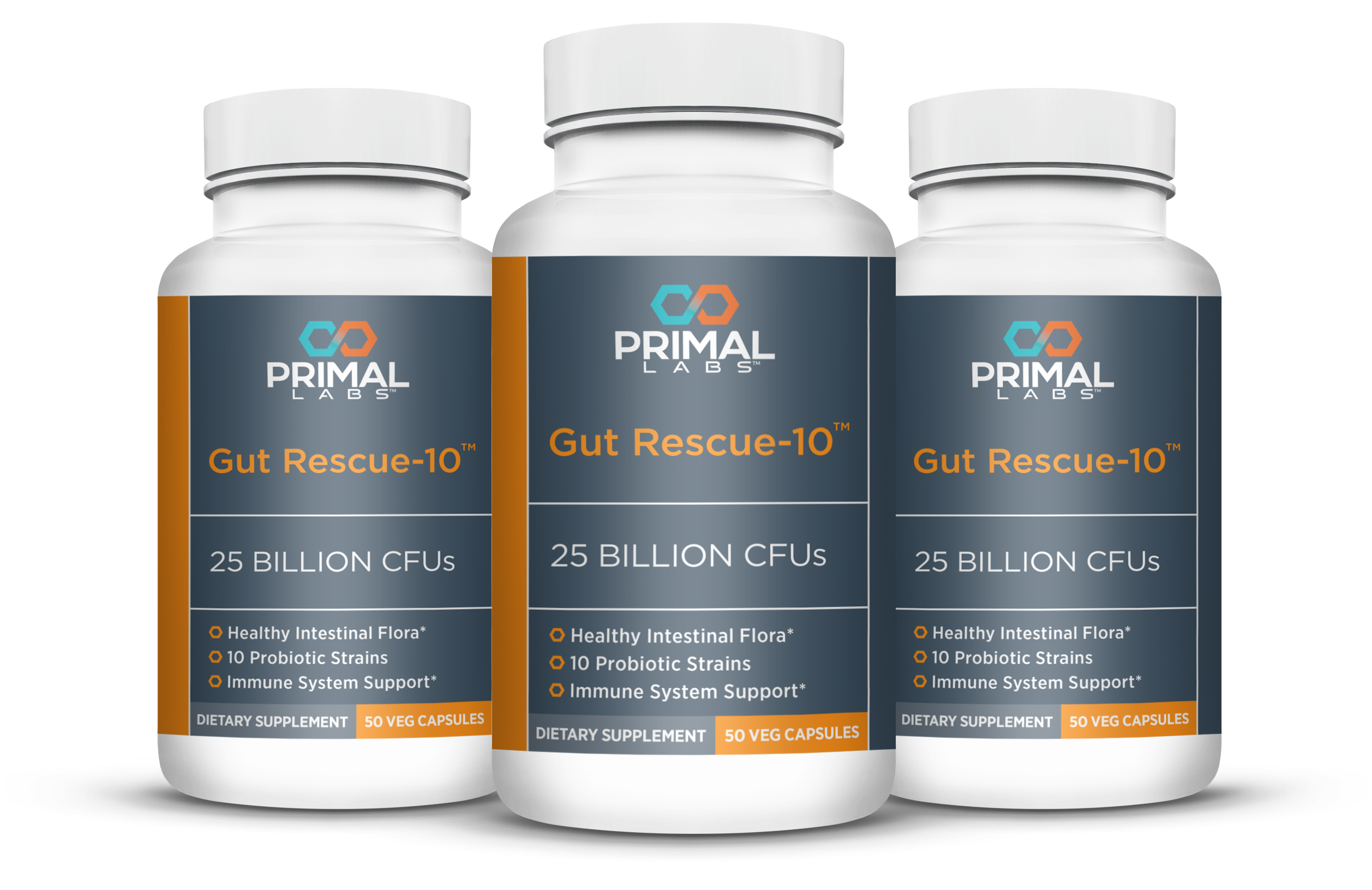 Gut Rescue-10
Gut Rescue-10 includes 10 clinically validated probiotic strains shown to support a healthy intestinal flora and immune system function.*
Living pill rescues your gut for soothing digestive relief*
A bacteria battle is raging in your gut.

Gas, bloating, occasional diarrhea, cramps and a challenged immune system are all signs the bad side is winning.

It's time to send 25 BILLION reinforcements to your good bacteria with Gut Rescue-10.

This living pill contains 10 different pro-biotic strains. Together, they combat the bad bacteria which makes you feel rotten. 1-2 capsules a day are all you need.*

On the front line, Lactobacillus Acidophilus, Rhamnosus and Plantarum. Venice's Umberto Hospital found these strains reduce digestion troubles 55%.*

And unlike many probiotic capsules, laboratory tests have shown Gut Rescue-10 survives the journey through your stomach acid. It heads straight to the intestines where you need help most.

Then, once victory is achieved, these energy-boosting probiotics colonize your gut - protecting it from future attack.*

With Gut Rescue-10, you experience soothing digestive relief in a matter of weeks.*

And there are 50 capsules in a bottle, so you can experience the effects without risk.

Claim your own supply of Gut Rescue-10 today!
Related Products