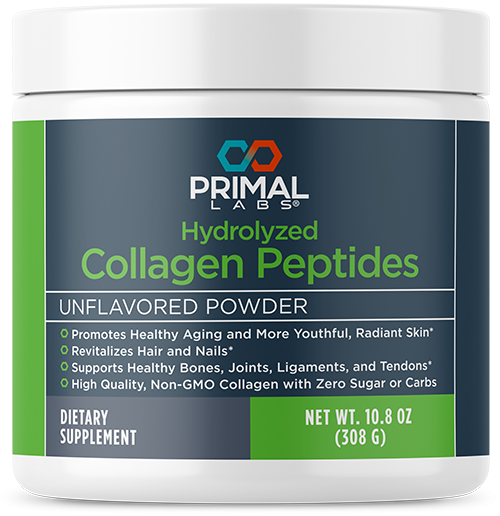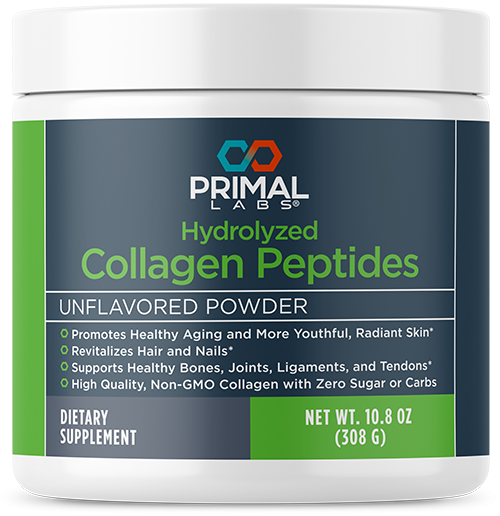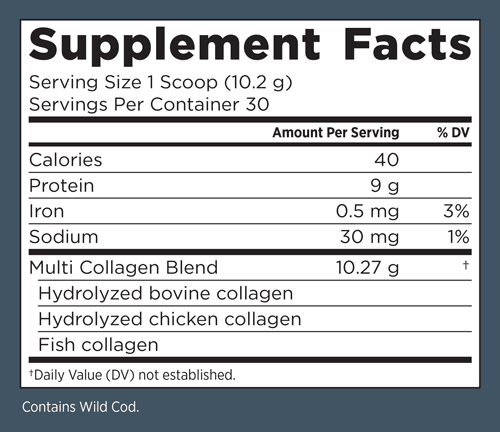 Hydrolyzed Collagen Peptides
Promotes healthy aging and more youthful, radiant skin
Revitalizes hair and nails
Supports healthy bones, joints, ligaments, and tendons
High Quality, Non-GMO Collagen with zero sugar or carbs
Primal Labs Hydrolyzed Collagen Peptides
With age, the body's natural supply of collagen breaks down, leading to wrinkles, thinning hair, brittle nails and weaker joints, ligaments and tendons.
To fight against this age-related decline, Primal Labs Collagen Peptides provides 10.27g of high quality collagen from 3 sustainable sources.
This unique formula is hydrolyzed for easy absorption and fast digestion, delivering strong support for healthy joints, shiny hair, smooth skin and sturdy nails.
Flavorless and odorless, it mixes easily with any liquid and is non-GMO as well as Keto-friendly with zero sugar and zero carbs.
Promotes healthy aging and more youthful, radiant skin
Revitalizes hair and nails
Supports healthy bones, joints, ligaments, and tendons
High Quality, Non-GMO Collagen with zero sugar or carbs
TIP: Works great when added to Smash-It! Shakes. No change in flavor... big change in benefits!
Serving Size: 1 Scoop (10.2 g)
Servings Per Container: 30
Directions: Mix one scoop with 8 ounces of water. Best if mixed in liquids of warm/room temperature to avoid clumping.
Multi Collagen Blend
10.27 g
†
Hydrolyzed bovine collagen
Hydrolyzed chicken collagen
†Daily Value (DV) not established.
Contains tilapia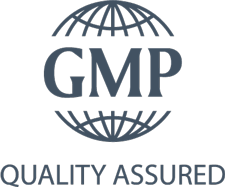 Submit your review for Hydrolyzed Collagen Peptides
Related Products