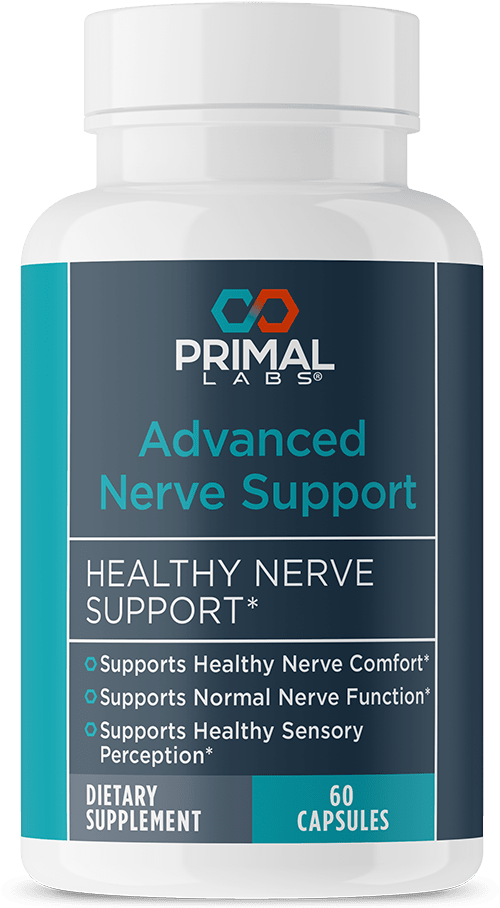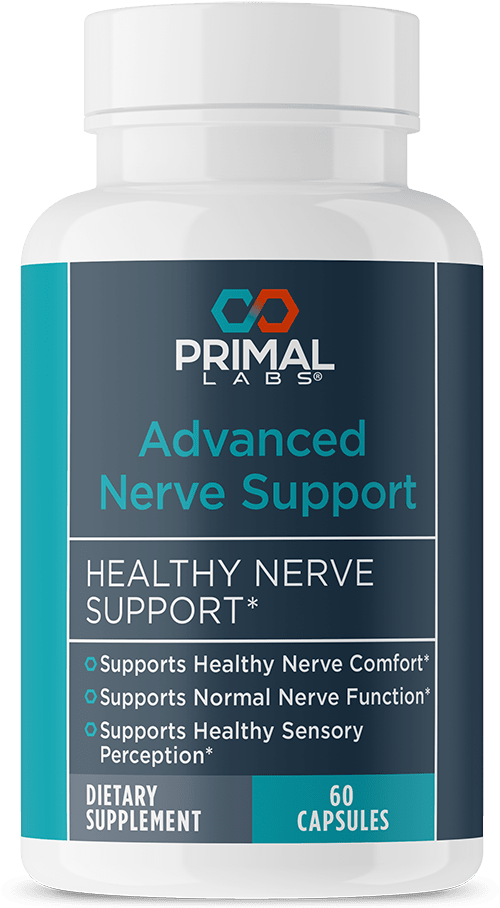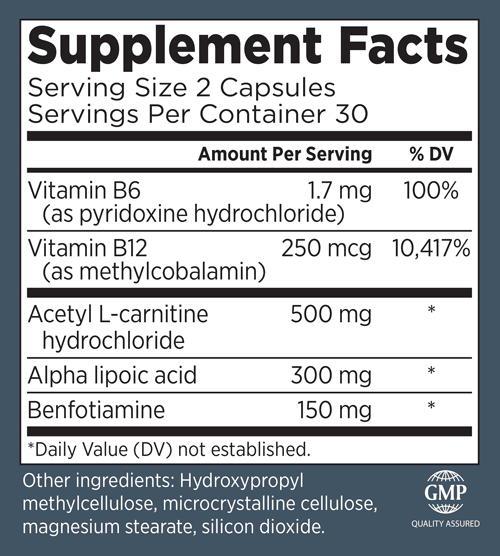 Advanced Nerve Support
Advanced Nerve Support incorporates Benfotiamine, B6, B12, Acetyl-l-Carnitine and Alpha Lipoic Acid into a unique formula that supports healthy nerve comfort in the legs and feet, provides support for normal nerve function, and supports healthy sensory perception.
Say Goodbye To Nerve Discomfort By Nourishing Your Nerve Network
If you've got occasional nerve discomfort in your hands and feet, take heart. You don't have to be stuck with it-- even if you've tried just about everything to get relief.

You see, most of the things you may have tried only mask your symptoms. They may help a little for a while, but they're not a solution.

And even if you've found the root cause of your nerve discomfort, that's no guarantee you'll completely solve it.

That's why the only way to silence nerve discomfort is to optimally support the nerve network itself. Fortunately, this is now easy to do.

Research shows your nerve network is similar to the root network of a plant. It needs special nutrients to rebuild, stay strong and work properly.

That's where Primal Labs' Advanced Nerve Support comes in.

Advanced Nerve Support contains a special form of vitamin B1 called Benfotiamine. Studies show Benfotiamine helped patients feel less nerve discomfort and improved their sensory perception too!

Advanced Nerve Support also contains two other B vitamins to help maintain a healthy nerve network.

Vitamin B6 ensures the messengers along your nerve network (neurotransmitters) are travelling properly.

Vitamin B6 can help support worn nerves by helping to maintain the coverings on nerve endings.

You see, your nerves are covered by a special material called the myelin sheath. It's like the insulation around electrical wires.

And vitamin B12 aids in the normal repair of the myelin sheath. In fact, it helps form the sheath and also the precious nerve fibers inside.

And when you combine it with the other two powerful B vitamins, Benfotiamine and vitamin B6, it's like Miracle Gro for your nerves!

Throw in some Acetyl-L-carnitine to build new nerve cells, and Alpha Lipoic Acid to improve circulation head to toe, and you've got a top-rated repair crew for your nerve network.

So, stop using band-aid fixes for nerve discomfort! Instead, nourish your nerve network to strengthen itself and improve the condition at the source.

Advanced Nerve Support contains no egg, milk, peanuts, tree nuts, shellfish, fish, soy, wheat, gluten, sugar or preservatives. Enjoy this pure formula on your way to healthy, comfortable nerves!

Serving Size: 2 Capsules
Servings Per Container: 30
Directions: Take 2 capsules daily with a meal.
Vitamin B6
(as pyridoxine hydrochloride)
1.7 mg
100%
Vitamin B12
(as methylcobalamin)
250 mcg
10,417%
Acetyl L-carnitine
hydrochloride
500 mg
*
Alpha lipoic acid
300 mg
*
*Daily Value (DV) not established.
Other Ingredients: Gelatin, microcrystalline cellulose, magnesium stearate, silicon dioxide.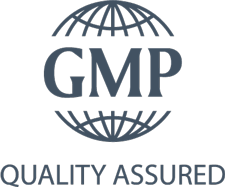 Submit your review for Advanced Nerve Support
Related Products