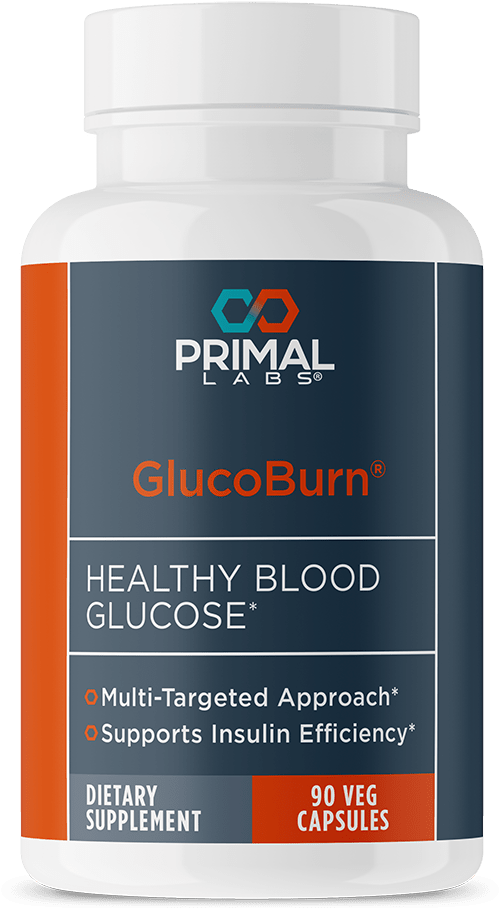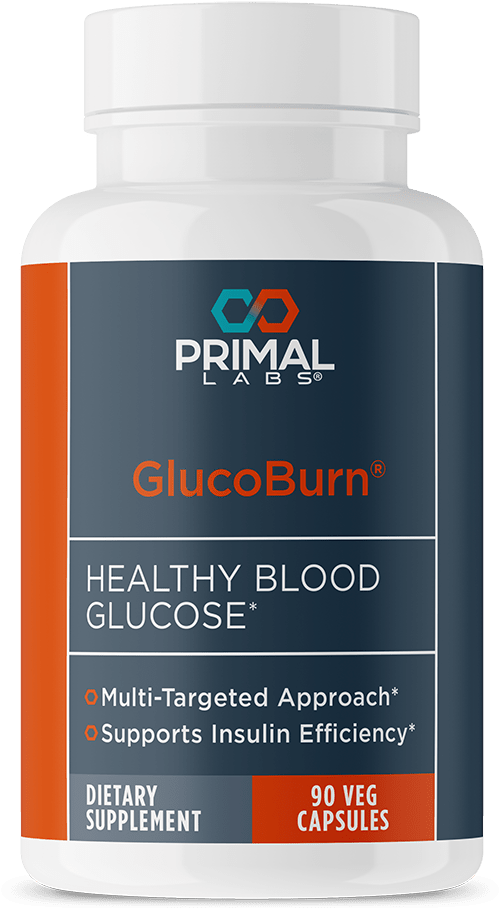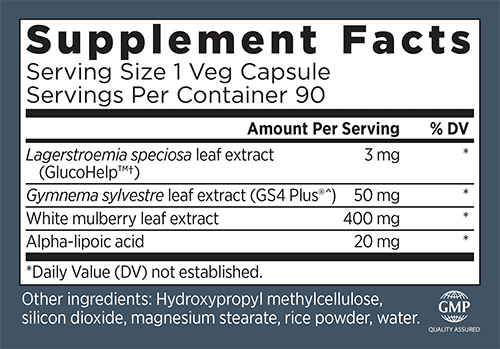 GlucoBurn
GlucoBurn supports the maintenance of already healthy blood sugar levels in multiple ways with four unique ingredients. White mulberry leaf extract has been clinically shown to help manage after-eating blood sugar by reducing the digestion of some dietary carbohydrates. The universal antioxidant alpha lipoic acid, mimics your bodys own insulin, while GlucoHelp and GS4 PLUS support the cellular uptake of glucose.*
Insulin impostor stops glucose dead in its tracks*
At last, you enjoy the occasional high-carb treat without feeling sluggish afterwards. You help prevent fat storage, too.*

Glucoburn's 4 select ingredients mimic your body's own insulin – helping to clear your bloodstream of glucose following meals.*

Its active ingredient DNJ - taken from White Mulberry Leaf - blocks the enzymes that convert complex carbs to sugar.*

But that's not all this remarkable pill does.

Because its Banaba Leaf and Alpha Lipoic Acid then help clear any remaining glucose from your bloodstream.* How?

By transporting glucose straight to your energy-hungry cells. Florida's Sarasota Memorial Hospital tested the effects of banaba leaf on subjects. Their fasting blood sugar dropped 30% after only 15 days. 32% after 30 days.

With a sensible diet, you enjoy the occasional treat and naturally keep your blood sugar healthy.*

This custom formula is made using the FDA's "current Good Manufacturing Practices" standards. It contains no sugar, yeast, wheat, gluten, soy, milk, egg or shellfish.

Also, you will not find this same glucose-destroying formula anywhere else.* Only available from Primal Labs. Place your order for GlucoBurn today!
Related Products