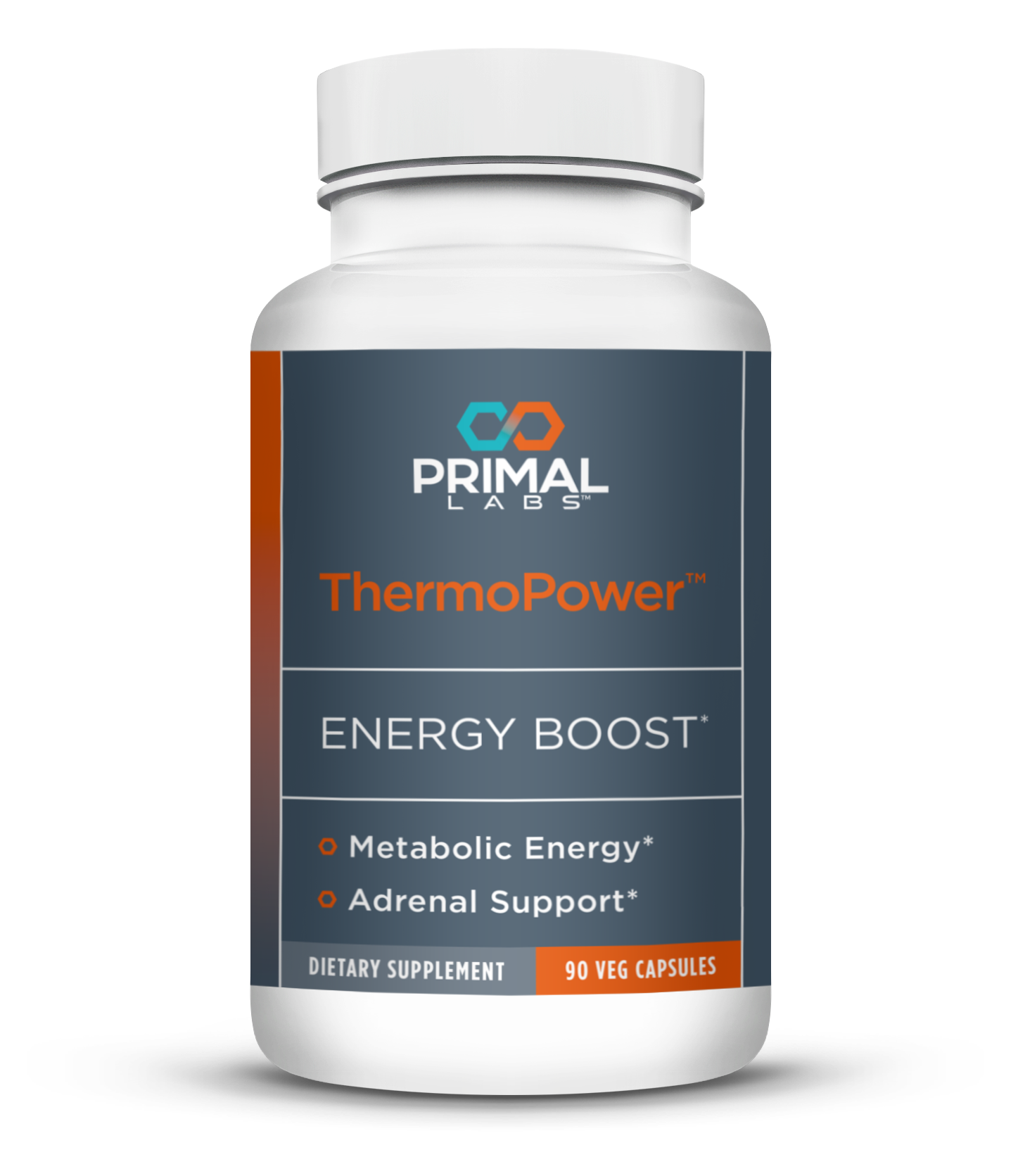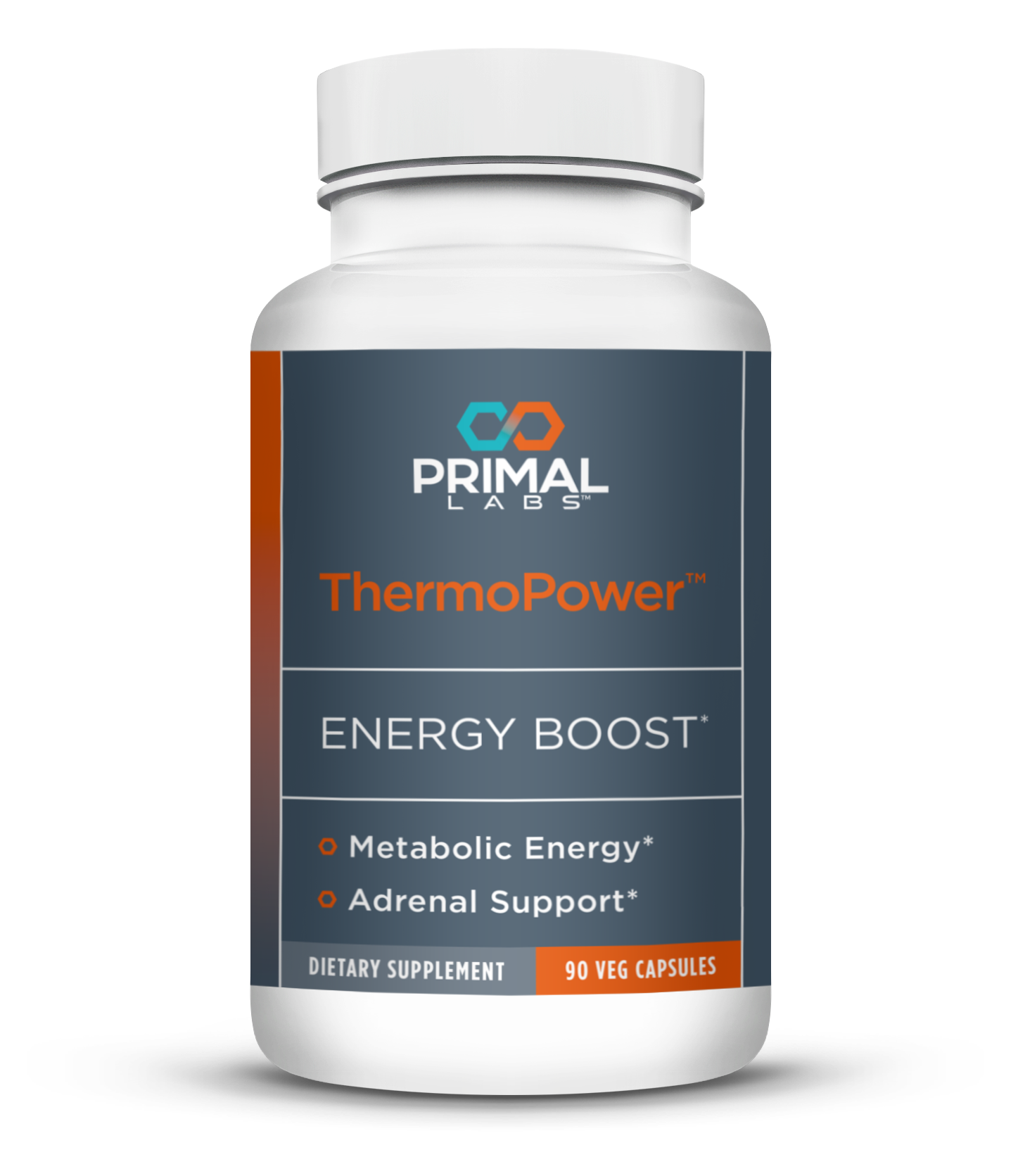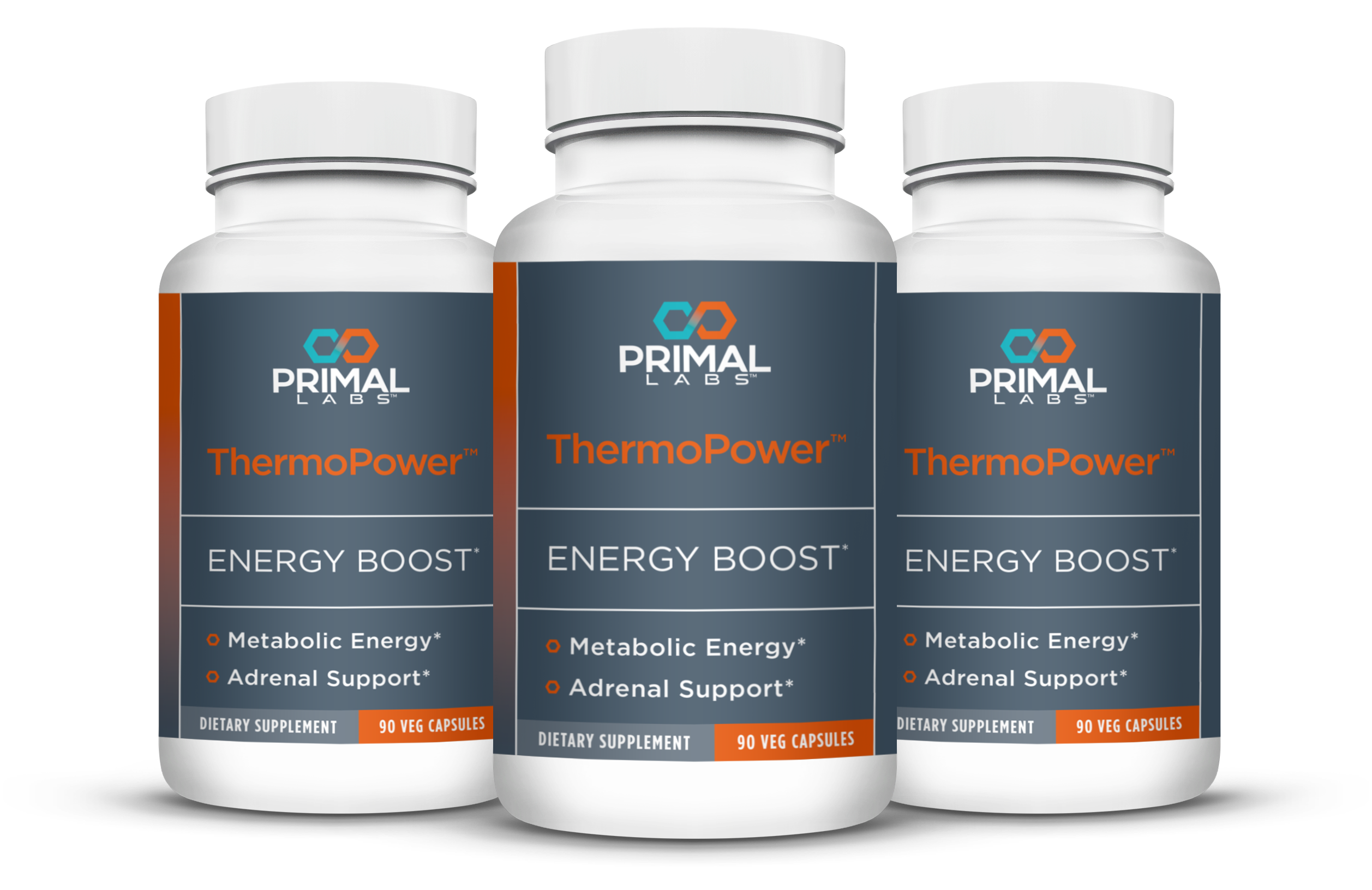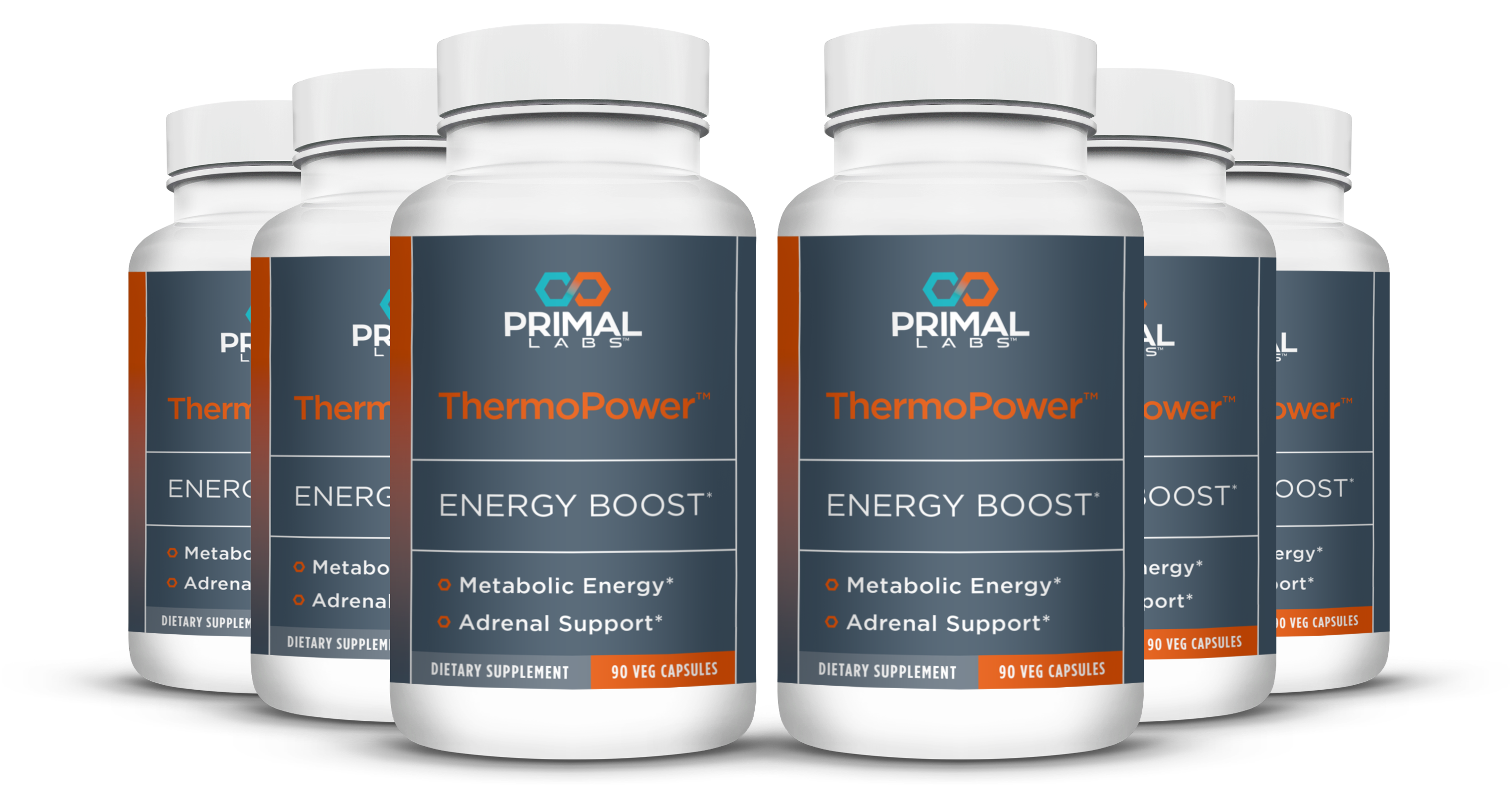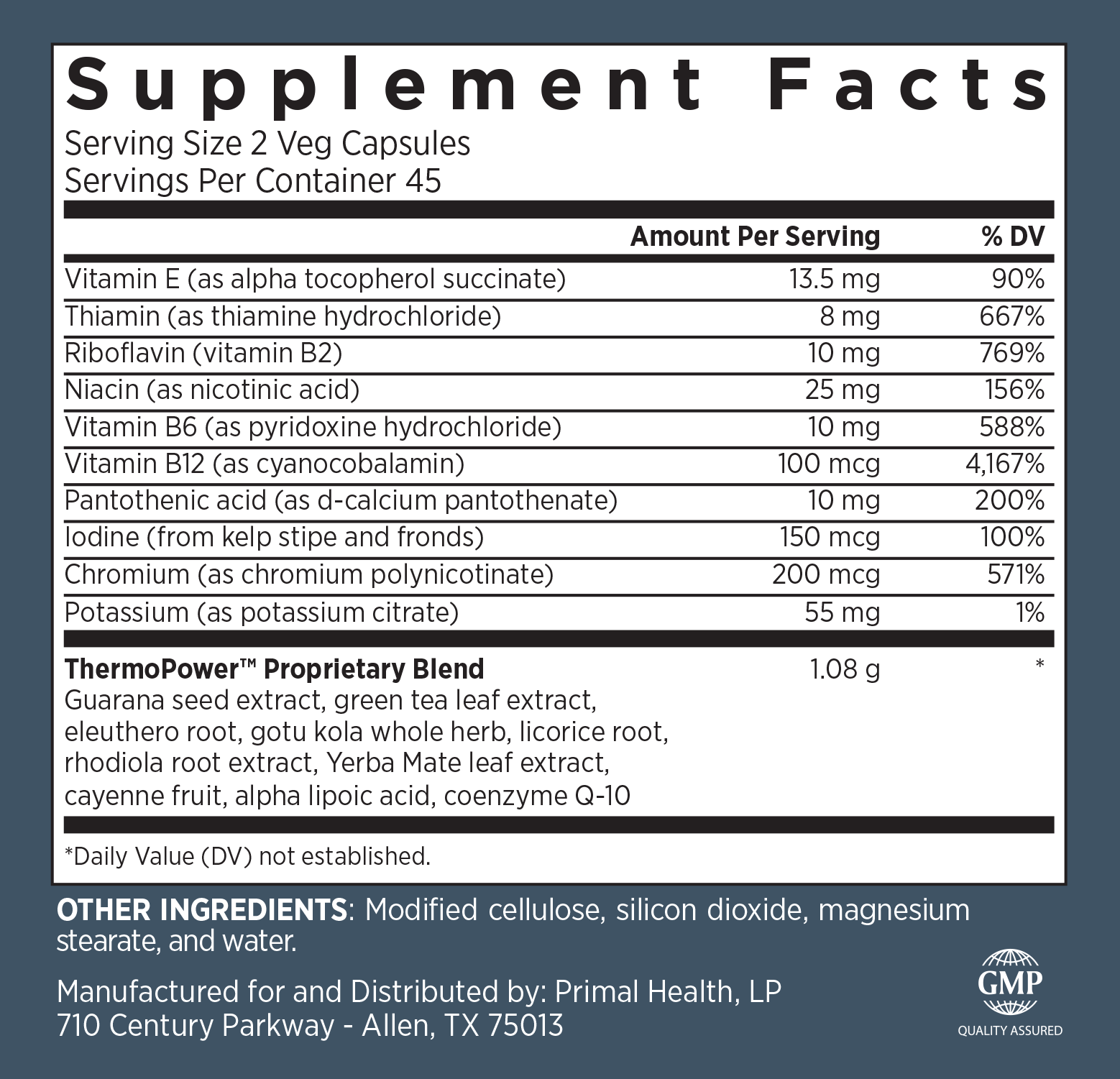 ThermoPower Energy
Custom formulated to give you the energy boost you need without the unnecessary calories and sugar.
Warning: Do not open this energy floodgate within 12 hours of going to bed.
MMA fighters, overnight doctors and Russian Cosmonauts all use these ingredients for unstoppable energy.

If your days feel sluggish and unproductive, ThermoPower's, 22 energizing extracts provide a powerful punch of pizzazz.

First, there's lodine. This helps regulate your thyroid—your body's gateway to boundless energy.

Now you feel the remarkable effects of ThermoPower's, Yerba Mate, Guarana and Eleuthero Root extracts. These natural stimulants provide a slow release of energy throughout the day.

You're not bouncing off the walls like you are on a coffee high. Your mind is sharper. Your concentration is higher. And you have an unending well of controlled stamina.

ThermoPower contains a balance of B-Vitamins to prevent brain fog.

Plus, you feel the amazing effects of CoQ10. This is your body's "spark", which carries energy to your cells.

Every ingredient in this pill is 100% natural and safe. It is manufactured in a USA facility that exceeds the FDA's "good manufacturing practices."

You'll be thrilled with the unstoppable—yet controlled—energy ThermoPower grants you, so stock up today!


Related Products